3 minutes
Published May 2019
By Lori Duckworth | 3 min read
Public art projects around the state, including the nine murals depicted here, foster creative partnerships between artists and communities and make Oklahoma cities and towns more picturesque places to live. Photography by Lori Duckworth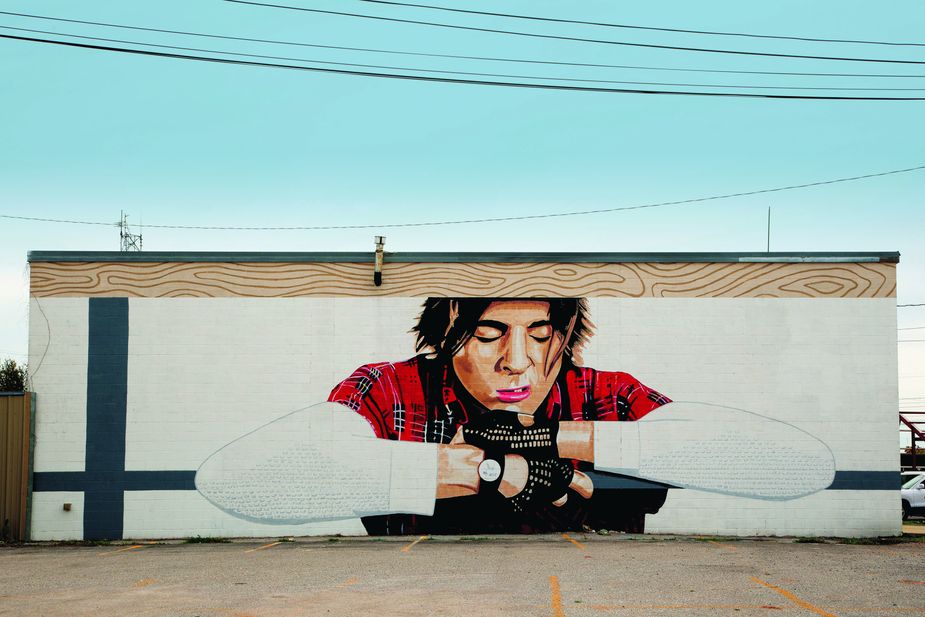 Brothers Terry and Darry Shaw painted this mural in Lawton depicting actor Judd Nelson from The Breakfast Club, one of their family's favorite movies. The Shaws have created murals on several buildings around the city. This one can be seen on the side of a building Terry owns at Southeast Wallock Street and Southeast B Avenue.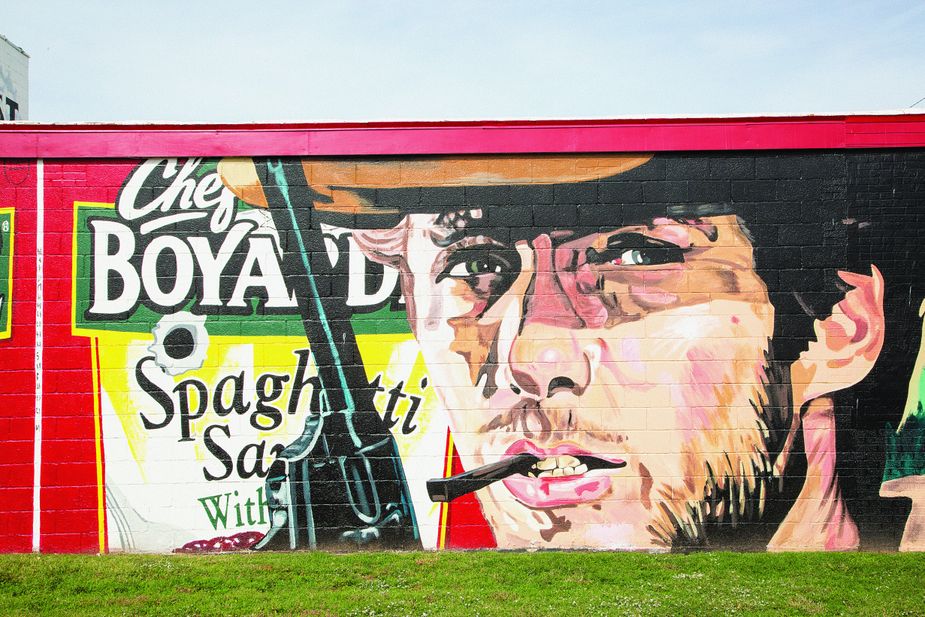 Terry and Darry Shaw also painted this Clint Eastwood ode to spaghetti westerns on the south side of Honest Harry's Pawn & Shop in Lawton.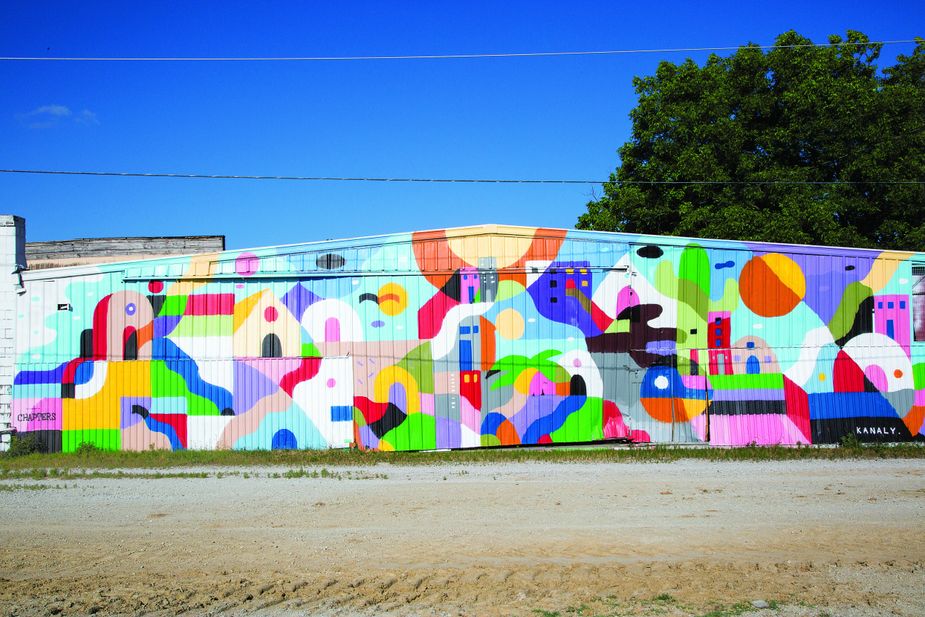 Oklahoma City artist Kris Kanaly, cofounder of the Oklahoma Mural Syndicate, created Welcome to Miami during Miami's Mural Fest 66 in 2017.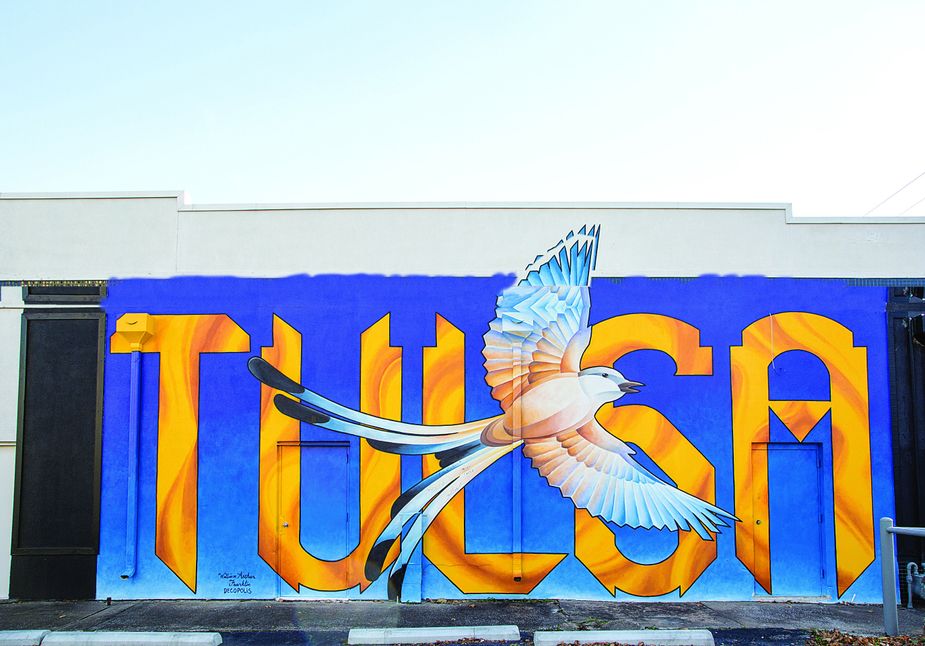 William Franklin created this scissor-tailed flycatcher image at the Harvard Square shopping center in Tulsa.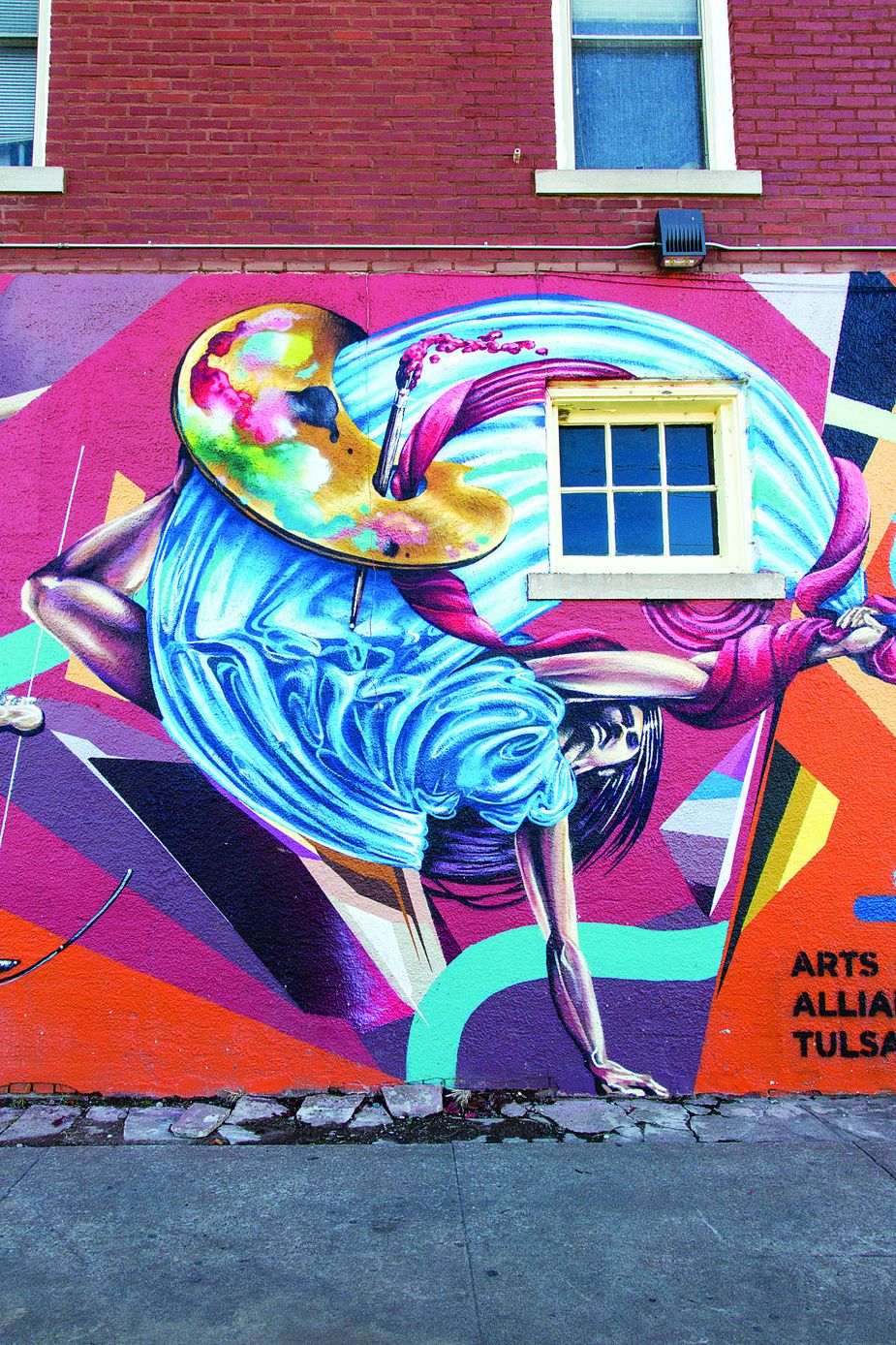 Yatika Starr Fields and Codak Smith collaborated on this mural outside of the Hunt Club in the Tulsa Arts District.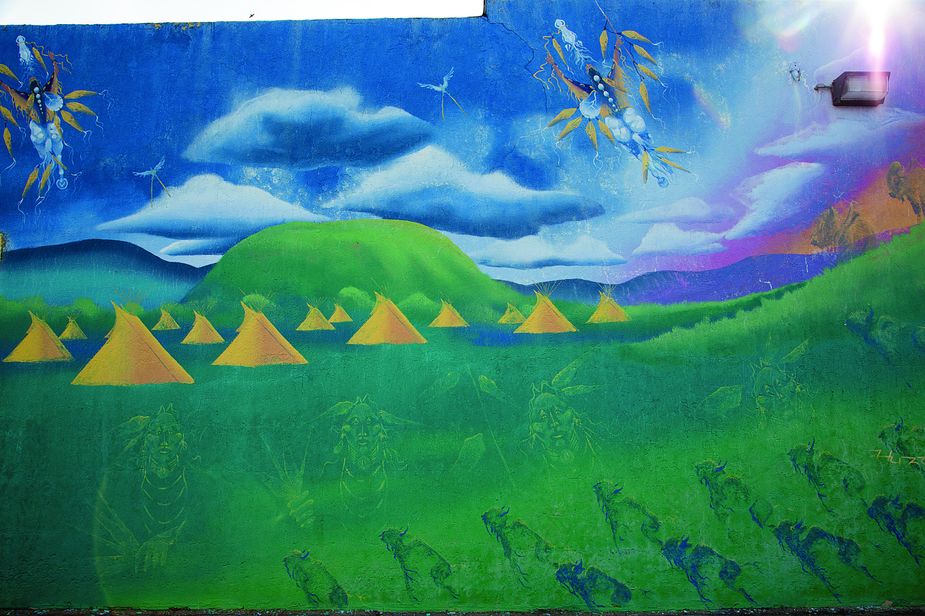 A detail from Huzo Paddlety's 120-foot mural at the corner of First and Main streets in Anadarko. Transcending the Plains depicts the history of the Kiowa.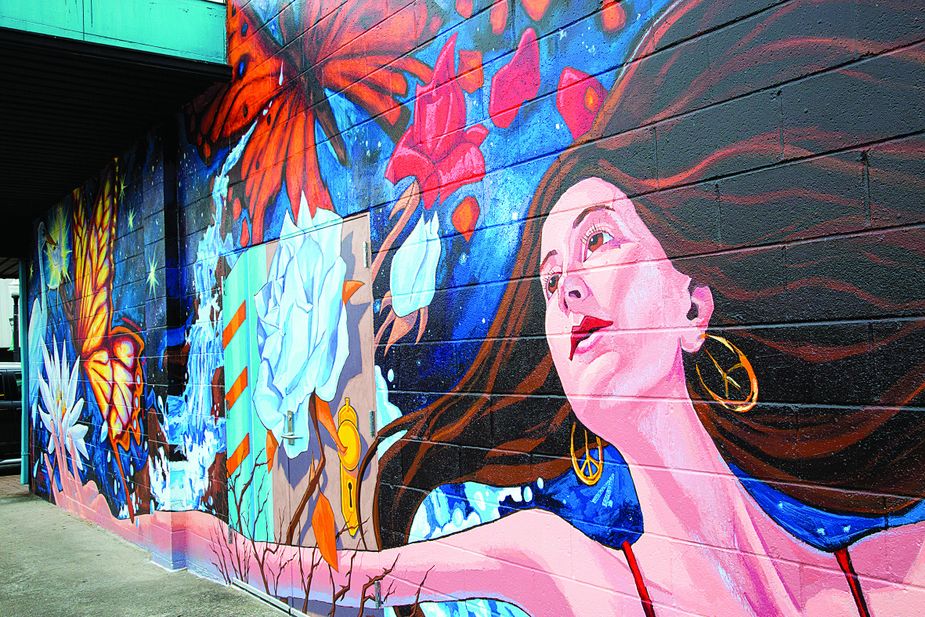 Reaching for Peace—designed by Northeastern State University art professor Lance Hunter and painted with the help of students—adorns the exterior of the NSU Art Gallery in downtown Tahlequah.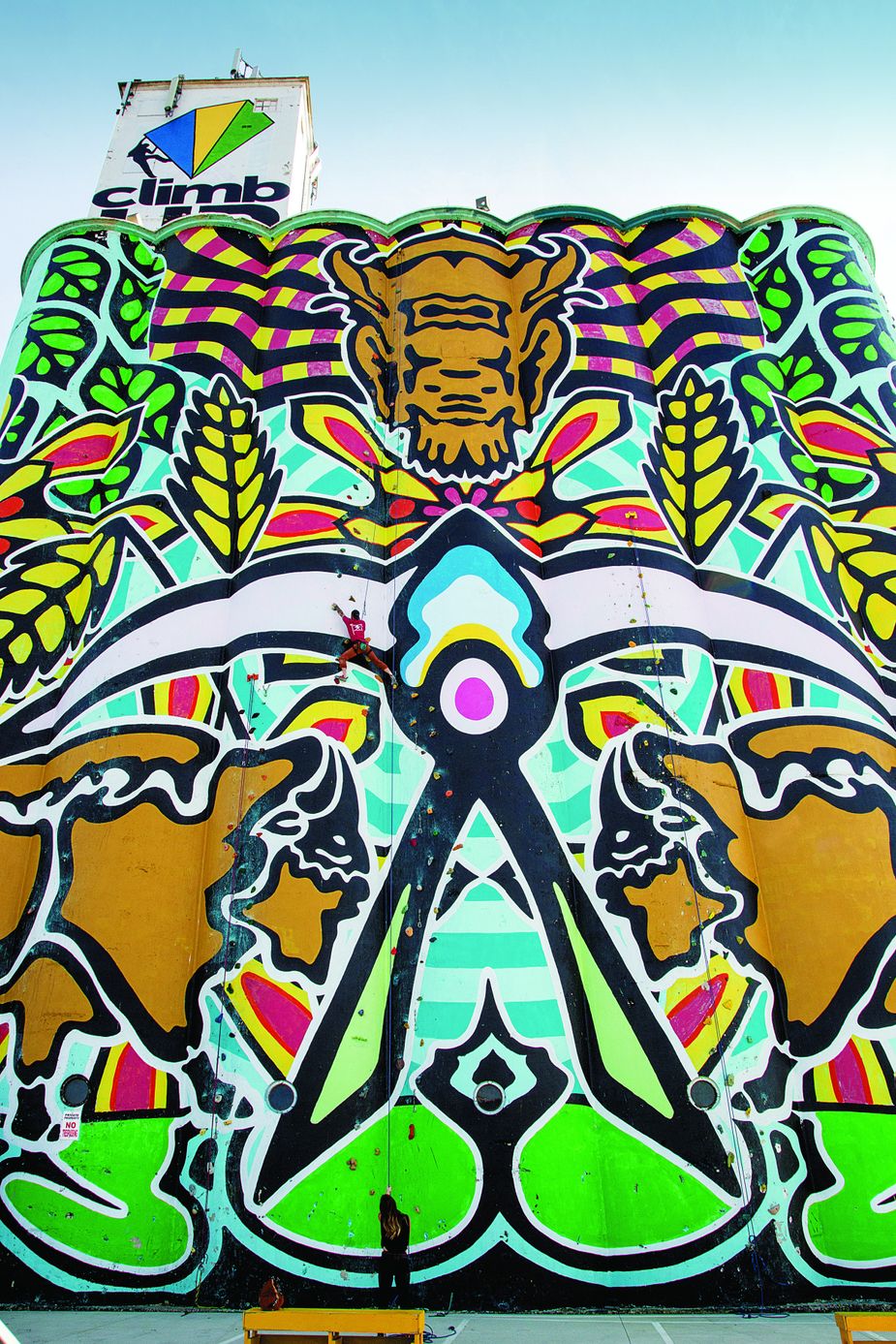 Intrepid climbers can traverse Rick Sinnett's enormous mural This Land, which stretches across the Summit OKC silos south of Bricktown in Oklahoma City.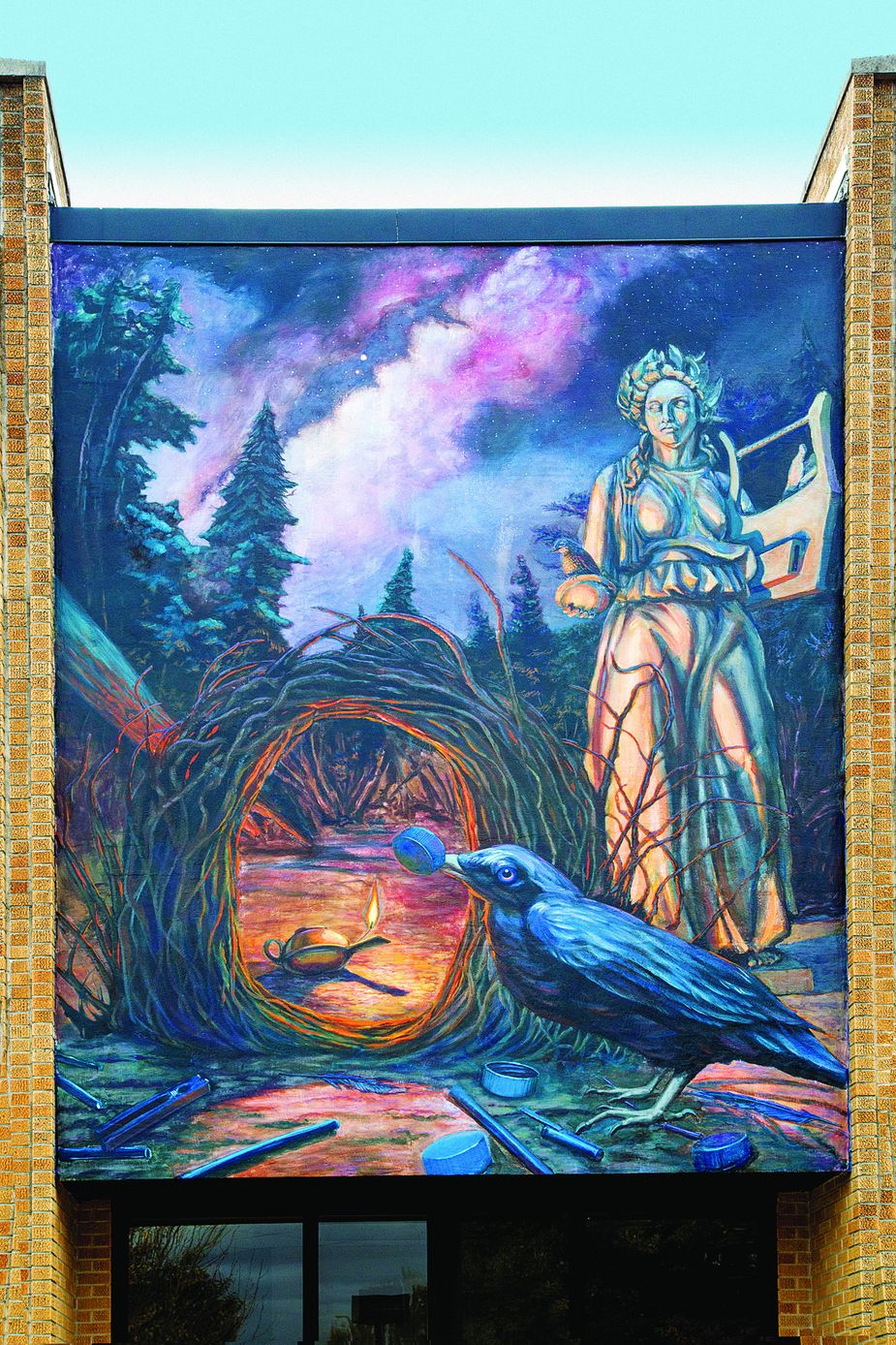 Assistant professor of fine art Steve Breerwood and a team of students finished this mural at Davis Hall Amphitheater on the University of Science and Arts of Oklahoma campus in Chickasha in 2011.