The Reel Thing: 6 Oklahoma Fishing Trips You've Got To Catch
3 minutes
Published August 2019
By Clara Linhoff | 3 min read
Gone Fishing!
By Clara Linhoff
Illustration by JJ Ritchey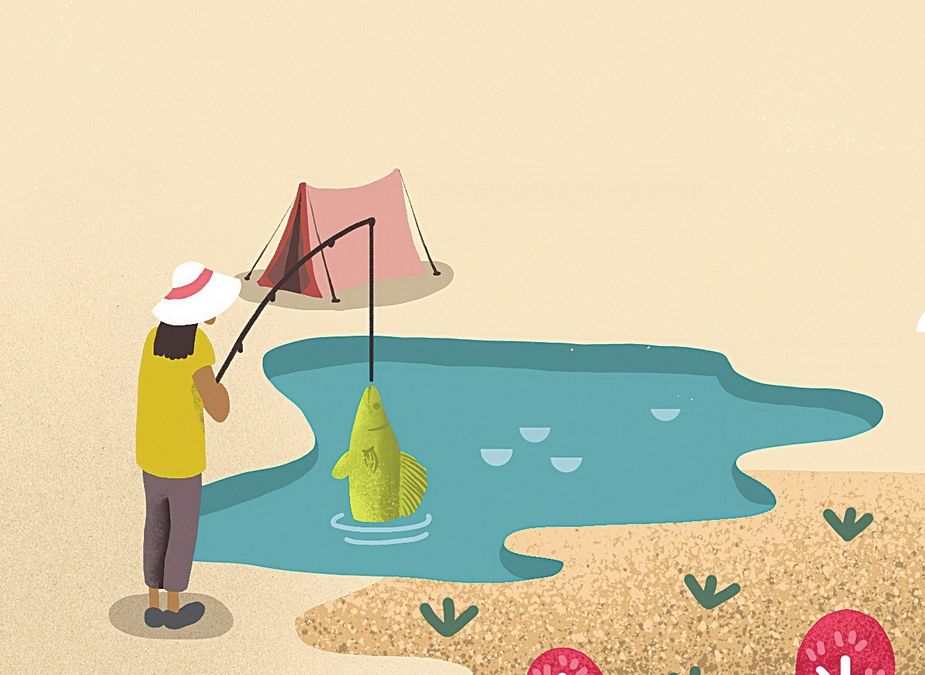 Canton Lake is best known as the host of the Walleye Rodeo each May, Oklahoma's oldest and largest fishing tournament. Located in the heart of northwest Oklahoma, the lake is perfect for the family, with camping, hiking, and water sports. Along the North Canadian River north of Canton, (580) 886-2989 or cantonlakeoklahoma.com.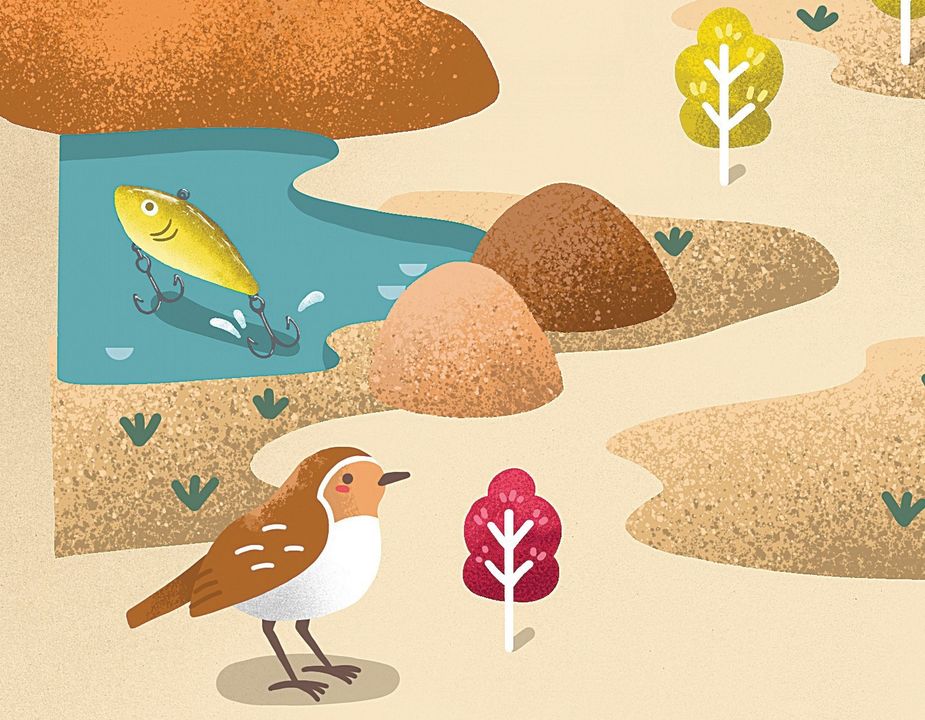 Within the Wichita Mountains Wildlife Refuge near Lawton, anglers head to Quanah Parker Lake to catch some sun while baiting catfish, bass, and sunfish. For a break from the water, there's hiking, rock climbing, and camping. Off I-44 at exit 45, (580) 429-3222 or fws.gov/refuge/wichita_mountains.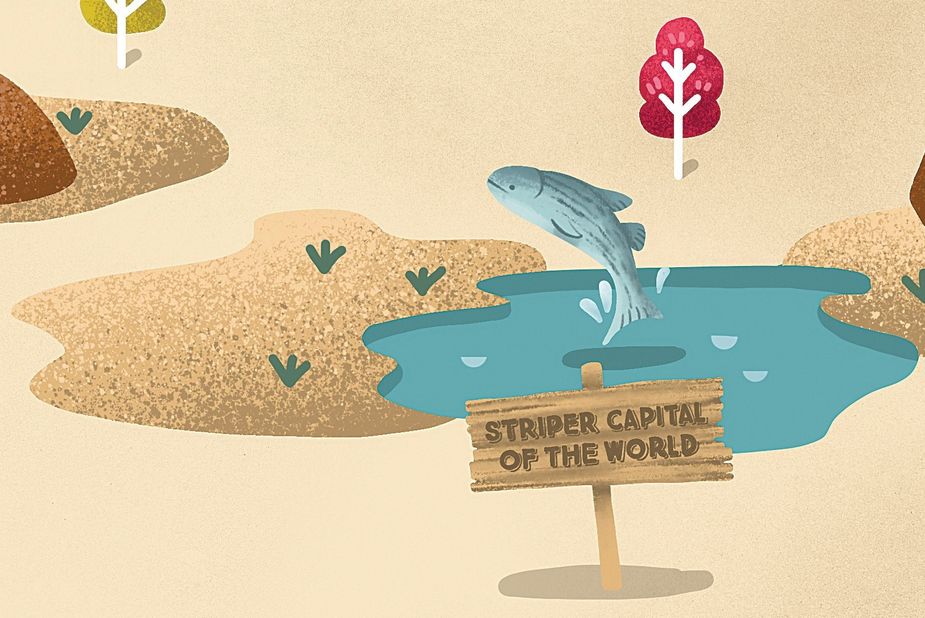 Striped bass flourish at Lake Texoma thanks to natural mineral salt in the soil. To take advantage of the "striper capital of the world," fishermen and women who don't have an Oklahoma fishing license can purchase a special Texoma permit. Border of Oklahoma and Texas east of I-35 & west of U.S. Highway 75, (580) 564-2566 or laketexoma.com.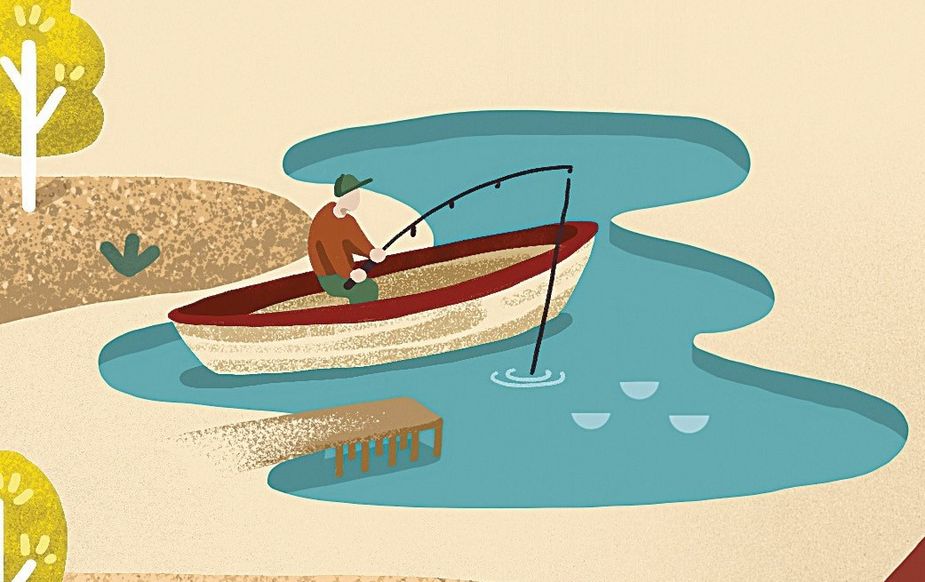 Two main marinas allow overnight campers or day visitors at Lake Thunderbird to hop on a boat and catch catfish, crappie, or sand bass year round. Thirteen miles east of Norman on Alameda Drive, (405) 360-3572 or TravelOK.com/parks.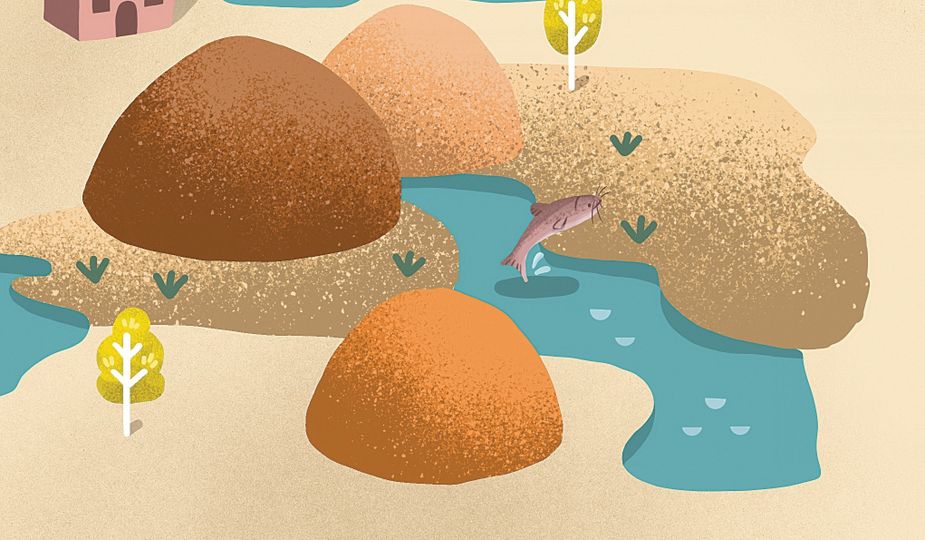 The Glover River is the only free-flowing river in Oklahoma. With an uninterrupted course and the beautiful backdrop of the Ouachita Mountains, the area is a one-of-a-kind place to fish for sunfish, catfish, and three types of bass. About four miles south of Battiest, (918) 527-5308 or visitmccurtaincounty.com.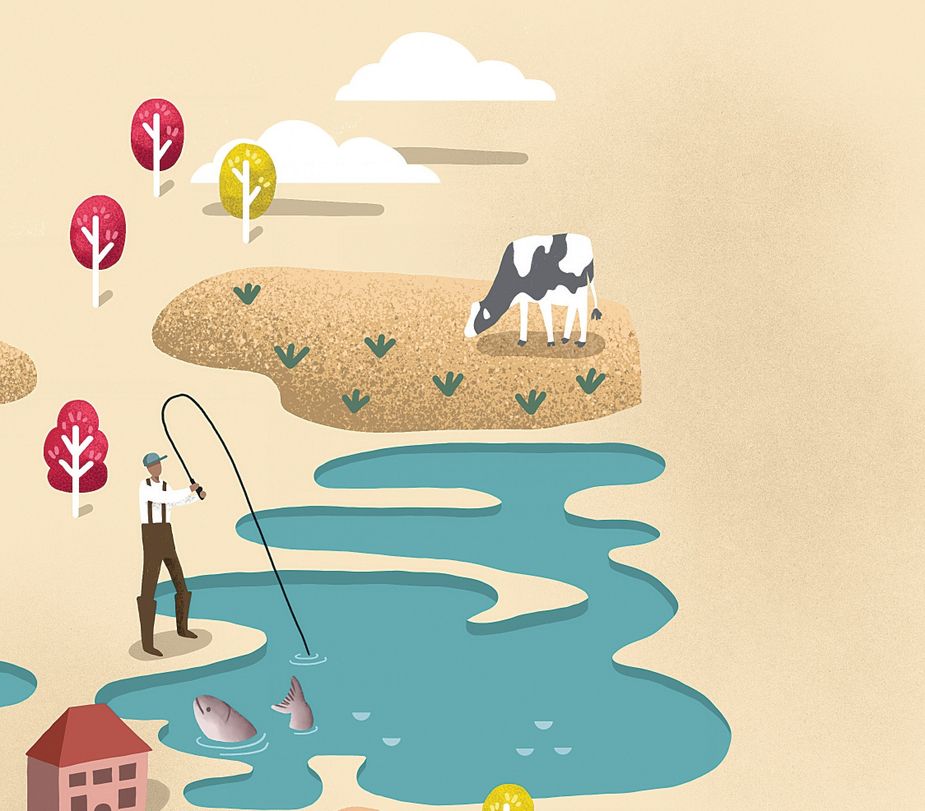 The largest lake in Oklahoma and one of the biggest man-made lakes in the United States, Lake Eufaula has more than six hundred miles of shoreline to spend the day angling for plentiful bass and crappie. Located south of I-40 near Checotah, lakeeufaula.com.
And don't forget that TravelOK.com has even more great Oklahoma fishing spots for you to visit. Head over to fishinok.com to learn all about the Oklahoma Fishing Trails.