Comfort Zones: Fashion House
4 minutes
Published October 2021
By Karlie Ybarra | 4 min read
Published in our September/October 2021 issue, Comfort Zones is a series in which Oklahoma Today editors explore some of the state's finest boutique hotels.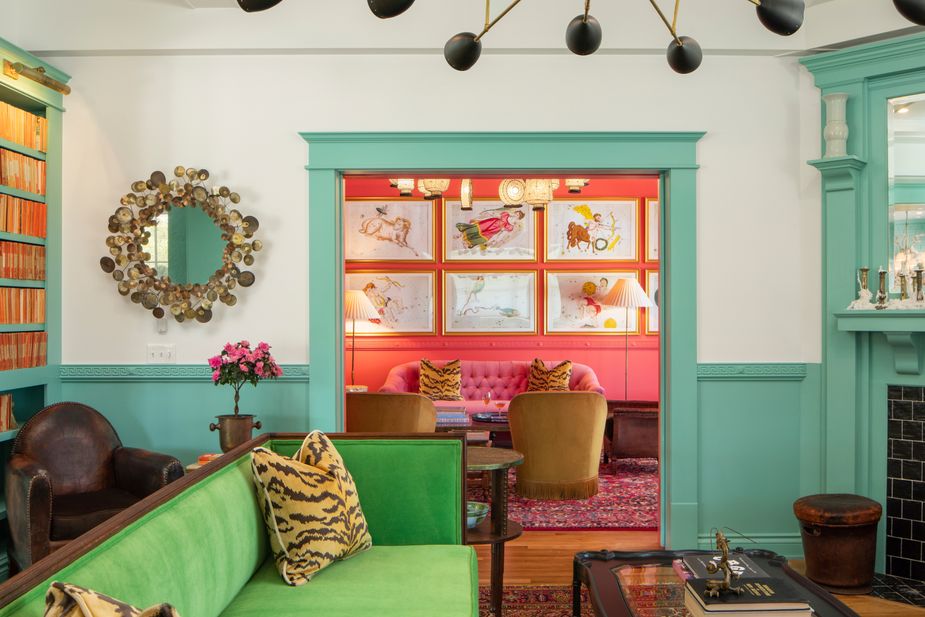 Photo courtesy Bradford House
Time and geography don't really apply within the jewel-toned walls of Oklahoma City's Bradford House. The lobby's delicate-yet-grand floral chandelier looks like a centerpiece in the home of a wealthy Parisian lady of the 1920s. Perfectly draped green velvet curtains—vaudeville set designers would be proud—frame the stairway. When guests check in, and the receptionist hands over a vintage-looking metal key, the immersion is complete. The Bradford's indelible style is a credit to proprietors and owners Jason and Sara Kate Little.
"Jason and Sara Kate have lived in the Oklahoma City area their entire lives," says General Manager Rebecca Muller. "But they traveled the world and fell in love with European-style properties. They wanted to bring that to their home state."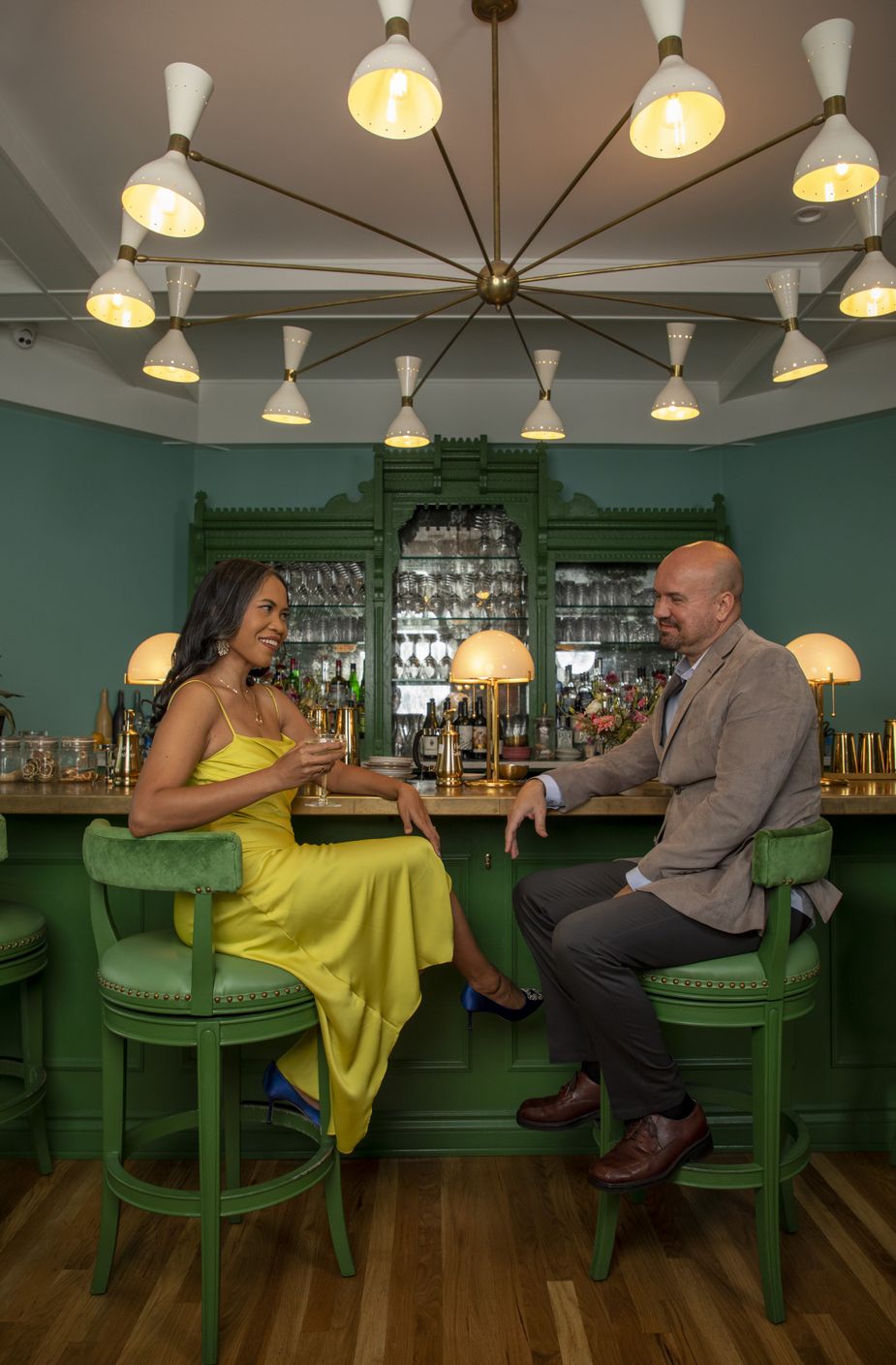 Photo by Lori Duckworth
Sara Kate, an interior designer who owns Pastiche Studios in Oklahoma City, made sure each of the twelve rooms in the historic home offers colors and textures to delight the senses. Outside, a two-story guest house wraps around the intimate courtyard, boosting the total room count to thirty-six.
If Instagram had a physical location, it would be Bradford House. Humans seeking comfort won't be disappointed either: The soft queen- and king-sized beds could lull a colicky baby to sleep, and the tubs in the superior rooms are big enough for Henry VIII to enjoy a comfortable soak. In the lobby, the lantern room gets its name from the hanging lights that sparkle above ultra-plush pink couches and chairs.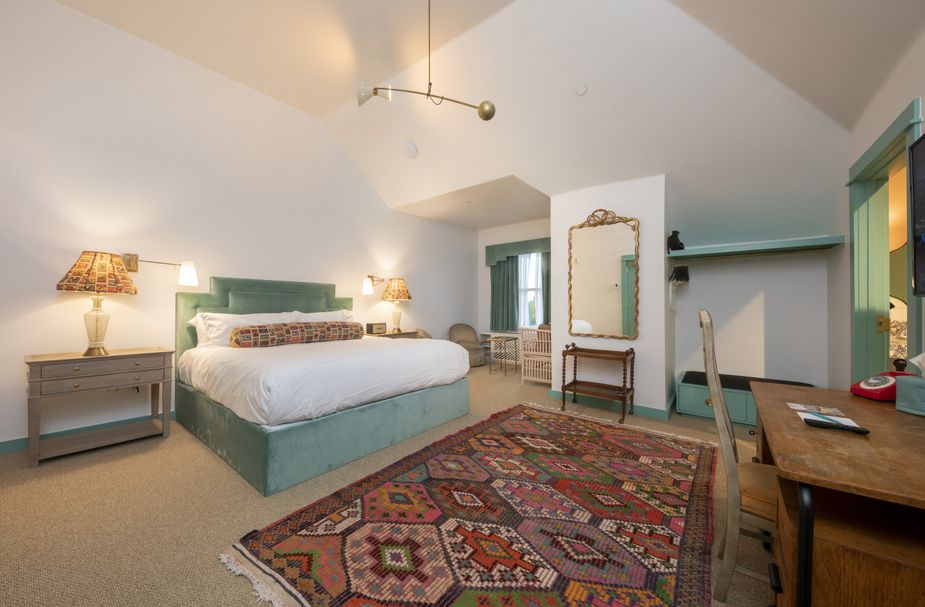 Photo by Lori Duckworth
Regal appetites find their revelry at the ground-floor restaurant. Chef Shannon Goforth, formerly of Vast, created a seasonal menu that is rich but not fussy, with dishes like curry chicken croquettes with cilantro lime dipping sauce; umami-packed mushroom miso soup; and a six-ounce black Angus burger adorned with Calabrian chili pimento cheese. Even the chocolate crème brûlée is creamier and more indulgent than its name suggests.
At the onsite Quincy Bake Shop, hungry patrons also can order flaky almond croissants, gooey cinnamon rolls, and assorted bakery treats worthy of any French patisserie.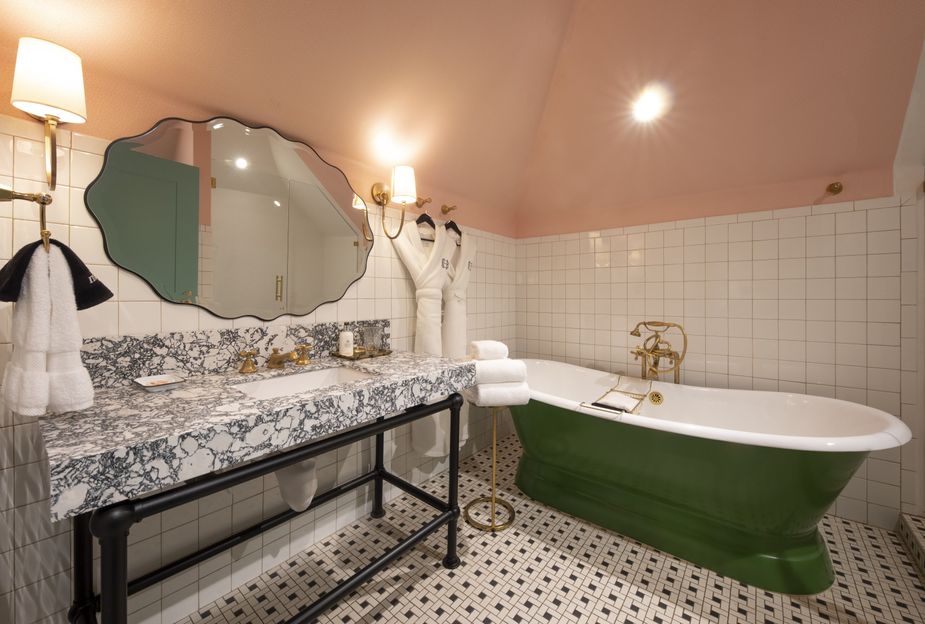 Photo by Lori Duckworth
Reentering the world after a stay at the Bradford House can feel like saying goodbye to an old friend in a foreign land. But for those looking for time away from home, that grand chateau will be there waiting with a flaky Danish, a cold cocktail, lush style, and a warm welcome at the ready.
Get There
Bradford House, 1235 NW 38th St Oklahoma City, OK 73118 or
TravelOK.com
Get There
Quincy Bake Shop, 1235 Northwest Thirty-eighth Street in Oklahoma City or
quincybakeshop.com