4 minutes
Published August 2022
By Sheilah Bright | 4 min read
Throaty booms, shrill squawks, and delicate trills create a symphony of success at Bartlesville's George Miksch Sutton Avian Research Center. Tucked among acres of oak trees, the center's two campuses blend into the landscape but are standouts when it comes to saving birds.
Known internationally for its captive eagle breeding program, the center is credited with helping remove the bald eagle from the Endangered Species List in 2007. Today, there are more than 185 active pairs in Oklahoma alone. Now, the center's bird heroes want to put their specialized facilities and expert knowledge toward helping other avian populations multiply and thrive in their native habitats. Their current efforts focus on saving two more species: the Attwater's prairie-chicken and the masked bobwhite quail.
For the Attwater's prairie-chicken, native to coastal regions of Texas and Louisiana, these rescue efforts are urgent. Its estimated population has dropped from more than a million a hundred years ago to fewer than 110 left in the wild, according to the National Fish and Wildlife Foundation. Lena Larsson, Sutton Center's executive director, oversees the research.
"If we are able to produce a thousand chicks a year here and help stabilize the population for the Attwater's prairie-chicken, we will show that our facility can help other species in the future," she says.
Because of the Attwater's low population, the staff practiced its breeding program on greater prairie-chickens. Eggs collected in Nebraska were studied and incubated in Bartlesville then hatched, raised, and released in an effort to fine-tune processes before the rare Attwater's entered the program.
"It would be irresponsible, in our opinion, to just jump into something like that with such an endangered species without really having some confidence in knowing what we are doing," says Bonnie Gibson, lead aviculturist. "So while our facility was still in construction and our buildings were going up, we did some practice with a non-endangered species."
The test program yielded good results, and the captive chicks released in Nebraska now are raising chicks of their own. The first Attwater's chick hatched at the Sutton Center on May 1.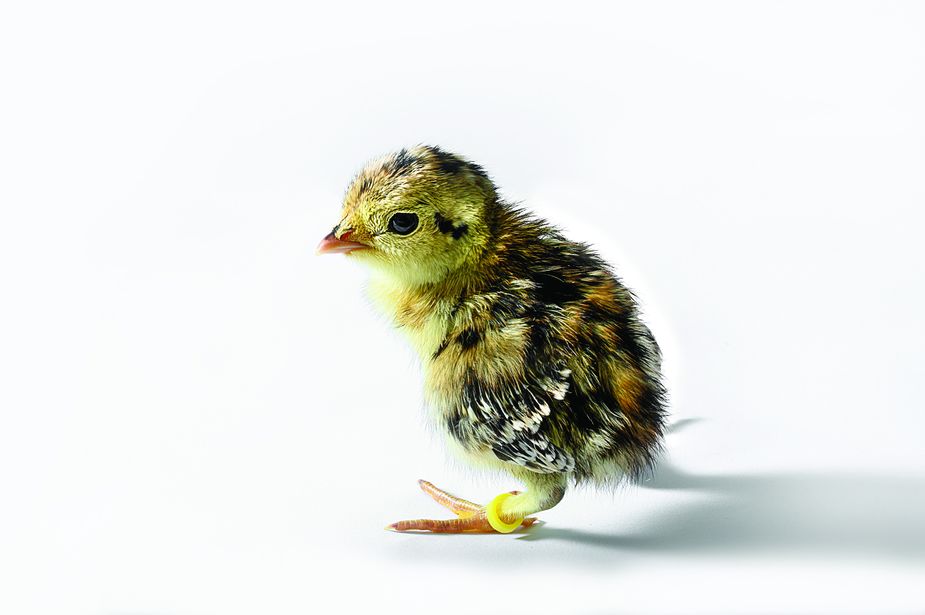 Attwater's prairie-chicken is related to the greater prairie-chicken, its Oklahoma cousin. Photo by Melissa Lukenbaugh
A grant from the United States Fish and Wildlife Service allowed the Sutton Center to create a masked bobwhite breeding facility—the second one in the nation to raise these birds in captivity. Since 2017, the project has grown to a breeding flock of 134 and more than 550 chicks have been released at the Buenos Aires National Wildlife Refuge in Arizona. Since males do most of the nursery duty, the center is relying on a flock of foster dads, northern bobwhites, who tend to the chicks.
While the public can't actually meet these bird dads or their ilk—tours are prohibited to restrict biological interference—virtual tours can be arranged for classrooms and special groups. A partnership with National Geographic provides an interactive experience that puts the Sutton Center into classrooms across the country and beyond.
"It's important to let people know what we do. So they will better understand how they can help be part of the solution in conservation," says Larsson.
For more information, about The George Miksch Sutton Avian Research Center's outreach program, virtual tours, or to help support conservation efforts, call (918) 336-7778 or visit suttoncenter.org.