10 Things You Should Know About Oklahoma Today
10 minutes
Published May 2019
By Nathan Gunter | 10 min read

"Hey y'all, it's Nate."
Chances are, if you follow Oklahoma Today on social media, you've seen me start a post that way. It never was intended to become a catchphrase, though thanks to some generous colleagues, I now have a T-shirt emblazoned with it that I wear proudly and often.
I find myself talking a lot about what it is we do here. We at the Oklahoma Department of Tourism & Recreation frequently attend corporate open house events where we let people know all the great things there are to do around the state and all the ways we're here to help them learn more about this place we all call home. Often, people around my age—I turn thirty-nine next month—pick up the magazine and say one of two things.
"Oh, my grandma loves this magazine!"
or
"I didn't know we had this! This is great! Is this new? I should get this!"
To which I say:
"It's not just for your grandma! Look!"
and
"It's your magazine! It's your state! (And we've been around for sixty-six years, but it's Okay. You've had a lot going on.) Here, take an issue! If you like it, subscribe!"
So in the interest of education, I thought you might like to know a few things about the magazine whose webpage upon which you have stumbled. Here are ten things to know about Oklahoma Today: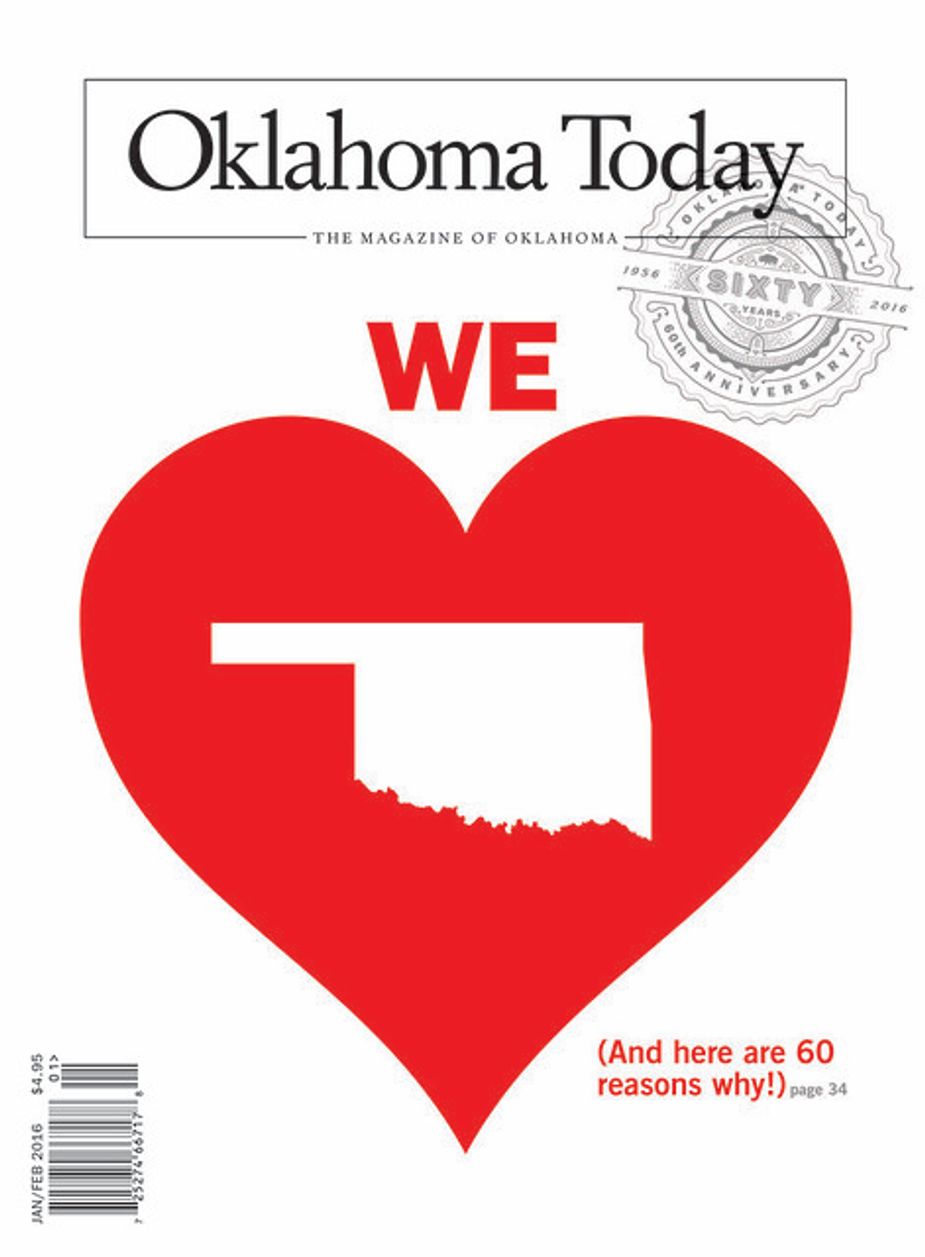 1. We're the magazine for the whole state. Yes, that means you. We're serious about making sure any Oklahoman can see themselves reflected in these pages in some way, and while every story might not be your cup of tea, we think you'll find something to love in each issue. We're one of the few publications whose stated mission is to cover the entire state. To that end, I print out an Oklahoma map with every issue and make sure we've got coverage that gets to every geographic region. I tell freelancers who're pitching stories that every idea gets bonus points if it comes from outside the metro areas.
2. We're serious about trust. We never, ever, ever, ever, ever accept advertising money in return for editorial coverage. Every place, event, restaurant, hotel, and quirky destination you see profiled in the magazine was chosen because we genuinely believe it to be worth your time and attention—not because the owner or operator of said place, event, restaurant, hotel, or quirky destination paid us to say nice things about them. We're serious about maintaining the bond of trust with our readers, and our wonderful advertisers know that. I think it's time you do too.
3. We're journalists dedicated to the truth. In the interest of maintaining your trust—and making sure every story we run is as accurate as it can be—we hire factcheckers both on-staff and freelance to re-report every story we run. They call back each source, do background research, and make sure our tone fits our topic. It's a process one of our former editors brought to us from her experience at national magazines in New York, and we've refined it over the years to make sure it's effective. And when we do make a mistake, we always run a correction.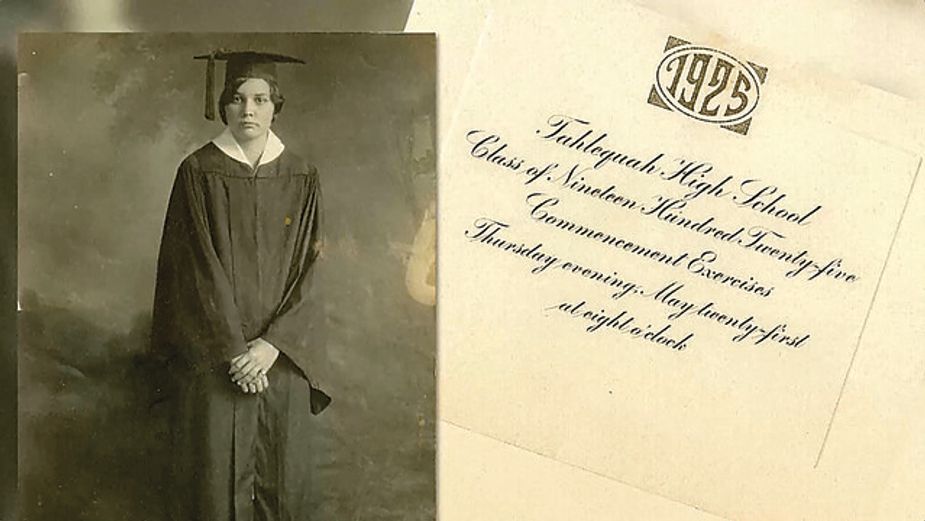 4. We're big fans of history. I had a reader write to me recently to tell me she was losing interest in her subscription because we "no longer do the history pieces." I was happy to send her back an email with several links to recent stories about Oklahoma history. In the last few years alone, we've run features on historic topics suffragist and congresswoman Alice Mary Robinson, the country singer Sammi Smith, the Panhandle town of Beer City, the Civil Rights Movement in Oklahoma, the legendary outlaw Belle Starr, the story of Del Rancho, Spiro Mounds, the Tulsa Race Massacre, the Oklahoma City Bombing, and much more. Coming up in the next year or so, we'll be bringing you stories about storied lawman Bass Reeves, Civil War battles in Oklahoma, the town of Colony, Governor Alfalfa Bill Murray, and the Green Corn Rebellion, among others.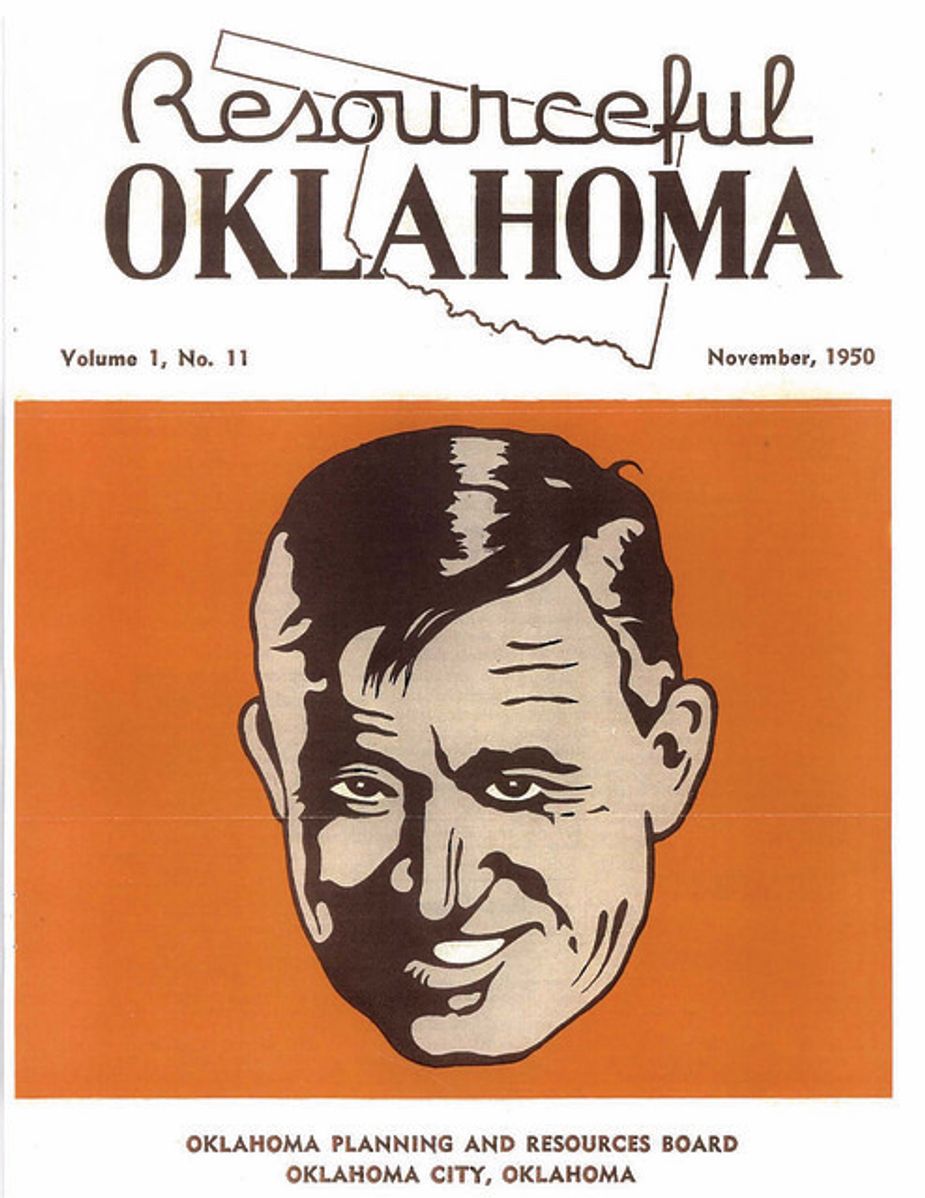 5. We were founded in 1956, but we're on Volume 68. Why is that? It's because the precursor to Oklahoma Today was a publication titled Resourceful Oklahoma, which was founded by what then was known as the Oklahoma Planning and Resources Board and which launched in 1950. You can read every issue of this publication at the Archives link on this website.
6. We work really super far in advance. We're a people out of time. On an August lunch break, I'll take a sweaty walk in the ninety-five-degree heat while mentally reviewing all the Christmas and Thanksgiving coverage we've got coming up. By the time Christmas actually rolls around, we'll be working on our March/April issue and making sure everything for May/June is well in the works. A lot of times, we have to conceive stories a year or more in advance to make sure we get photography in the appropriate season. So if you ever meet me, and I don't know what month it is, that's why.
7. The magazine has a flow. When you open a copy of Oklahoma Today, you'll see section names like "On the Map," "Order Up," "Originals," and "Out There." For your edification: The On the Map section, generally defined, refers to stories about travel including destinations, overnights, small town guides, museums, etc. Order Up—that's our food section, and boy do we love putting it together for you. The stories in Originals include human-interest pieces, history, commerce, and other cool things you may not know about your state. Also, our poetry appears here. And then there's Out There, which appears at the back of the book and is our guide to events all over the state. A few years back, some readers we focus-grouped told us it was the first place they turn to when they get the magazine so they can figure out what they're doing for the next two months.
8. We're the tiniest bit proud of our renewal rate. We've got many subscribers who've been receiving the magazine for three or four decades. In other words, subscribe! You'll like it! We promise!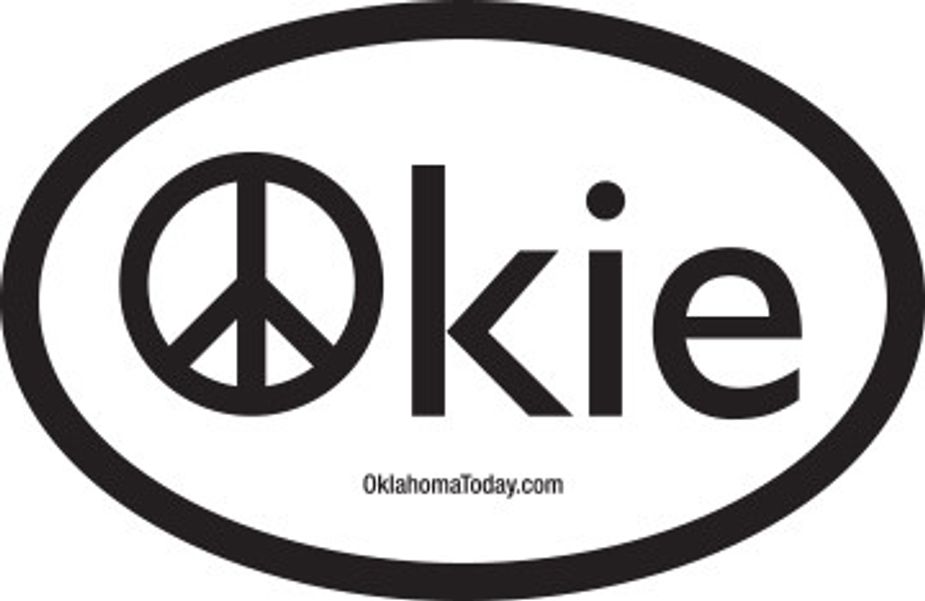 9. Those Okie stickers you see all over the place? That's us! You can order your own by calling 1-800-777-1793.
10. We love each other, we love Oklahoma, and we love you. Our staff has a family-close bond and a strong sense of mission that makes working here a joy, and the fact that we get to cover a state we love adds to that. But everything we do is for you, our readers, and the state of Oklahoma. So whether it's praise or criticism, story idea or question, we're happy to talk to you. You can email us at Letters@TravelOK.com or call us at (405) 522-9535. Usually, Erica answers the phones, and she's one of the most delightful women alive, so hit us up. We're also on Facebook, Twitter, Pinterest, and Instagram. So in the interest of shameless self-promotion—and sharing with you all the great stories, places, people, food, events, and history our state has to offer—may I invite you to subscribe by clicking the link at the top of this site?
Next Blog
"Speed eating mac and cheese and other confessions of an Oklahoma dairy fanatic."
You May Like
Kites over Broken Arrow, suckers in Wetumka, and a Tchaikovsky true story in Oklahoma City, all this week in Oklahoma.
Kites over Broken Arrow, suckers in Wetumka, and a Tchaikovsky true story in Oklahoma City, all this week in Oklahoma.
The waving wheat sure smells sweet, but that wasn't always part of our state song. Learn more in this week's trivia question.
The waving wheat sure smells sweet, but that wasn't always part of our state song. Learn more in this week's trivia question.
Square up for some great Oklahoma art at the annual 12x12 show from OVAC.
Square up for some great Oklahoma art at the annual 12x12 show from OVAC.