The Man Who Did Too Little
5 minutes
Published June 2020
By Ron Soodalter | 5 min read
The concept of Old West good guys and bad guys is a purely Hollywood conceit. Most of the lawmen who achieved notoriety on the American frontier—men such as Wyatt Earp, "Wild Bill" Hickok, and Pat Garrett—had a darker side, engaging in activities that often made them indistinguishable from the men they pursued. Oklahoma lawman Chris Madsen was such a man.
There is no denying that Madsen lived a remarkable life. He served in the Fifth Cavalry during the Indian Wars of the 1870s, wore a U.S. deputy marshal's badge in the wide-open Oklahoma and Indian territories, and served as quartermaster sergeant with Teddy Roosevelt's Rough Riders during the Spanish-American War. To many history aficionados, he was a true Western icon. The reality is that he was also a thief, a rogue, and a self-aggrandizing liar.
Christian Madsen Rormose was born in Denmark in 1851. As he later told it, he served as a youth in both the Danish Army and the French Foreign Legion. This is actually pure fiction; during the time he claimed to have been in uniform, Madsen was serving five jail sentences in Copenhagen for fraud, theft, begging, forgery, and vagrancy.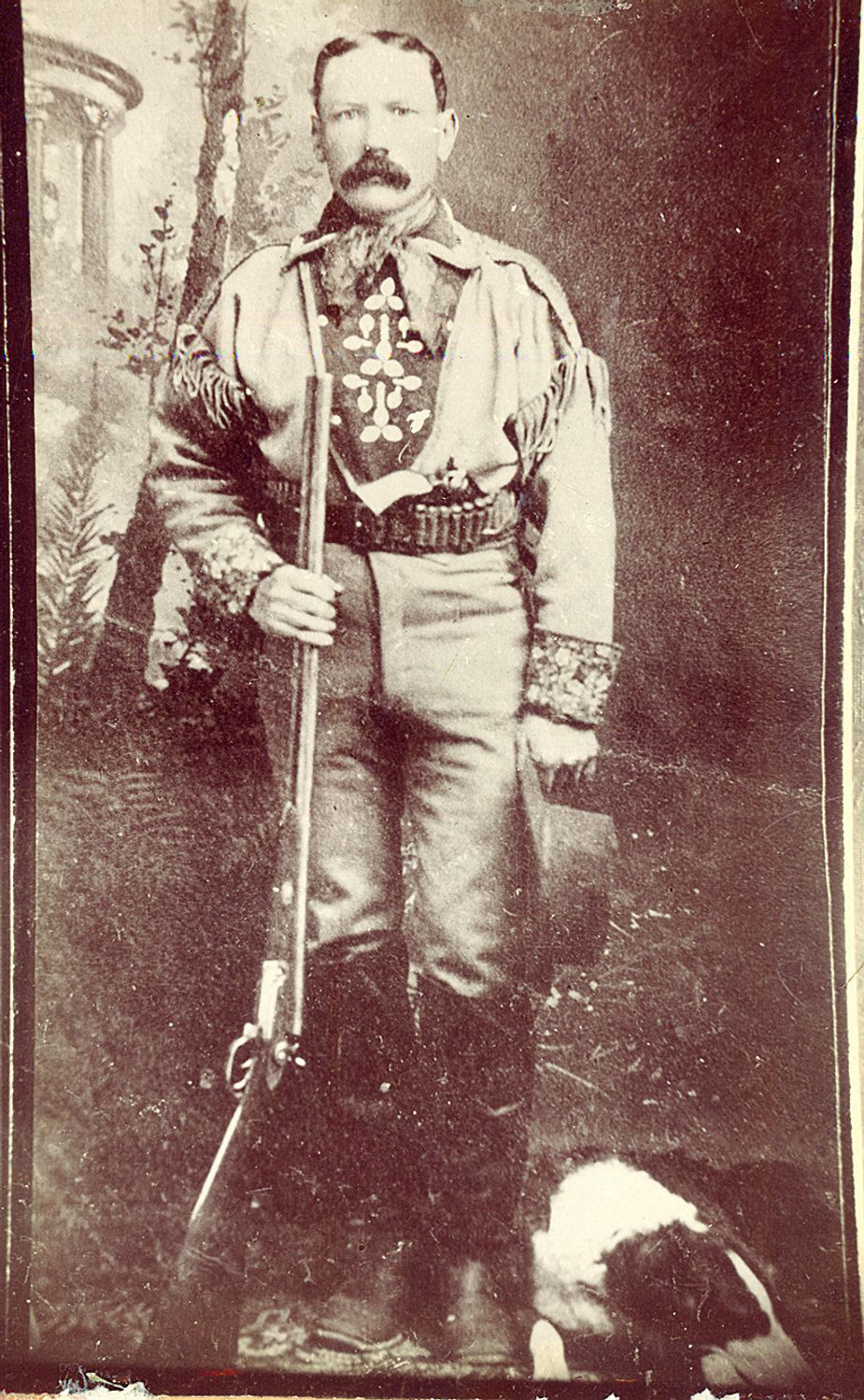 In order to gain a bigger pension from the Army, Chris Madsen claimed to have contracted yellow fever. Photo courtesy Oklahoma Historical Society
"Chris Madsen was intelligent but a cold, artful scoundrel who evidently had no intention of changing his ways," biographer Nancy B. Samuelson wrote in her 1998 book Shoot from the Lip.
Madsen was deported to the United States in 1876, reportedly at the insistence and expense of the Danish government, which employed this practice to rid itself of incorrigibles. Upon arriving in America, he dropped his last name and joined the Fifth Cavalry. Madsen's larcenous side surfaced again while he was riding with the Fifth. Although acquitted at his first trial for the theft of government grain, he was convicted of larceny at the second, earning himself a five-month stretch in the Wyoming Territorial Penitentiary.
Despite his long history of malfeasance, upon his discharge from the army in 1891, Madsen was made a deputy marshal in Oklahoma Territory, where he previously had been stationed with the Army. According to legend, he soon joined with noted lawmen Bill Tilghman and Heck Thomas in pursuit of the Doolin and Dalton gangs. The three gun-slinging officers were allegedly so effective in killing and capturing bad men that they came to be referred to as the "Three Guardsmen." In reality, however, only Madsen and Thomas ever worked together.
After working in Oklahoma Territory for two years, he left under unspecified but suspicious circumstances and went to work under the U.S. Marshal for the Western District of Missouri. In 1898, Madsen made his way back to Indian Territory, where he was made a special deputy. This was the year the United States went to war with Spain, and Madsen, who always relished wearing a uniform, immediately turned in his badge and joined Colonel Theodore Roosevelt's Rough Riders.
Discharged from the Army after contracting a fever—a lie he told in order to earn a higher pension—Madsen returned yet again to Indian Territory. Apparently, his reputation as an effective lawman had preceded him, and he was appointed the chief deputy for the U.S. Marshal of the Oklahoma Territory and served briefly as interim marshal. In 1918, after spending much of his life wearing a federal officer's badge, the sixty-seven-year-old Madsen left law enforcement for the last time.
Madsen lived to the age of ninety-two. As a survivor of the Wild West, he was sought by journalists and historians for his perspective on how it all unfolded. It has been said that the accepted version of history is the one told by the last man standing, and he could always tell a good story. The "Fighting Dane," as he is sometimes called, died in 1944 at the Masonic Home for the Aged in Guthrie, leaving a legacy that was often contradictory but always entertaining.
Chris Madsen is buried alongside his wife Maggie in section 2, lot 50 at the Frisco Cemetery in Yukon, 14200 West Britton Road.