4 minutes
Published July 2021
By Graham Lee Brewer | 4 min read
Although each powwow is different—some are intertribal, some are organized by a single group; some are competitive, some are meant to honor an individual; some may charge an entry fee whereas others do not—they are all a celebration of being Native American. Attending these events for the first time can be intimidating, particularly for non-Natives, but follow this quick guide, and you'll be a welcome addition to any gathering.
Make sure you are attending a powwow open to the public and not a ceremonial tribal event that is invitation-only. Dennis Zotigh, cultural specialist and former powwow advisor at the Smithsonian National Museum of the American Indian, says that if you heard about the event from a flyer, it's generally open to the public.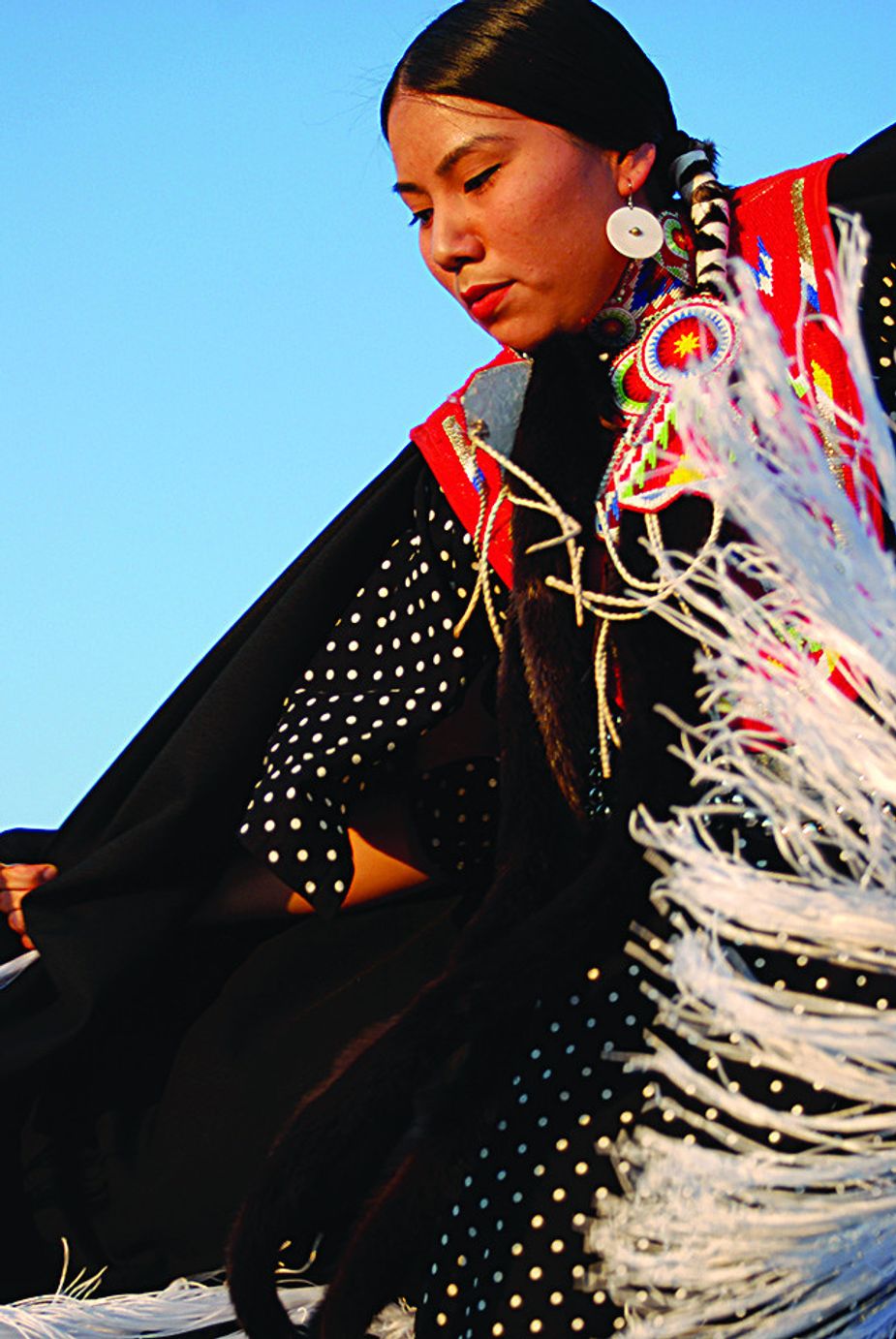 Remember when attending a powwow not to refer to regalia as a costume and never to pick up anything that falls from any dancer's regalia. Photo by Lisha Newman/Oklahoma Tourism
Dress modestly. While it is acceptable to dress casually at powwows, attendees should avoid wearing clothing that is revealing. Additionally, visitors should not show up wearing a headdress or a costume. It's not respectful at Coachella, and it's not respectful at powwows.
Do not sit in areas reserved for elders or dancers. In fact, it's generally a good idea, especially at smaller powwows, to check with organizers about bringing your own chair.
Photos are generally allowed, but it is respectful to ask permission before taking close up and individual shots. If you are a professional photographer, it is important to make that clear. Recordings are not allowed without permission.
Be respectful. Powwows always should be treated with the reverence of any kind of spiritual event.
"They are social and generally open to the public," says Zotigh.
Visitors should keep in mind that powwows are not just important cultural events. For many competitors, tribal members, and participants it is a way of life, both personally and financially.
Alcohol, drugs, and firearms are not allowed. If you bring any of these items, you can expect to be asked to leave the event.
Pets are not generally allowed, so leave them at home.
Show up on time, but expect things to go long. It's a celebration. Powwows promoted through fliers often include schedules.
Stand for the grand entry, opening prayer, flag song, veterans' song, retiring of the flag/eagle staff, and when someone is being honored. Follow the lead of other attendees.
Stand when they stand; sit when they sit.
Listen to the emcee. It is his or her job to introduce dancers and explain the schedule or what is expected of visitors. All of the guidelines above may be addressed by the emcee at some point. When in doubt, don't be afraid to ask someone for help.