5 minutes
Published March 2020
By Megan Rossman | 5 min read
From barbecue competition conquerors to Food Network prizewinners, these Oklahomans are setting high standards for the state's food and beverage industries, propelling our palates onward into a new decade of gastronomic indulgence.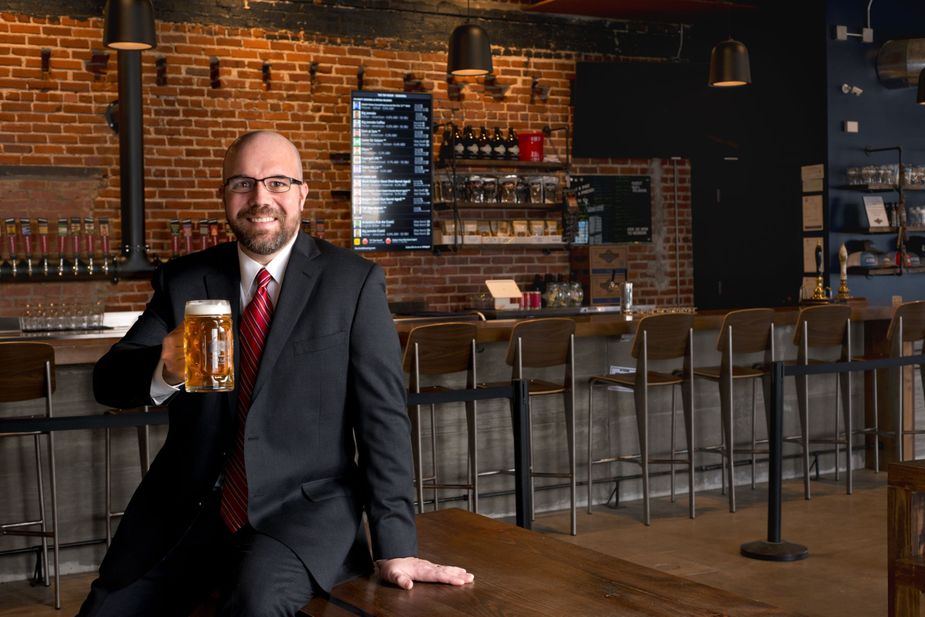 Adam Marshall, Marshall Brewing Company
For more than twelve years, Adam Marshall has been helping pave the legal roads that have allowed the state's craft beer trade to boom. Even before assuming the title of vice president and general counsel at Marshall Brewing Company in Tulsa, which he cofounded with his brother Eric in 2008, Marshall has been a persistent advocate for the state's beermakers at the State Capitol and among the greater public. In 2019, his industry peers formally recognized his achievements with the Craft Brewers Association Champion of Oklahoma Craft Award.
Marshall Brewing Company, 1742 East Sixth Street in Tulsa. (918) 292-8781 or marshallbrewing.com.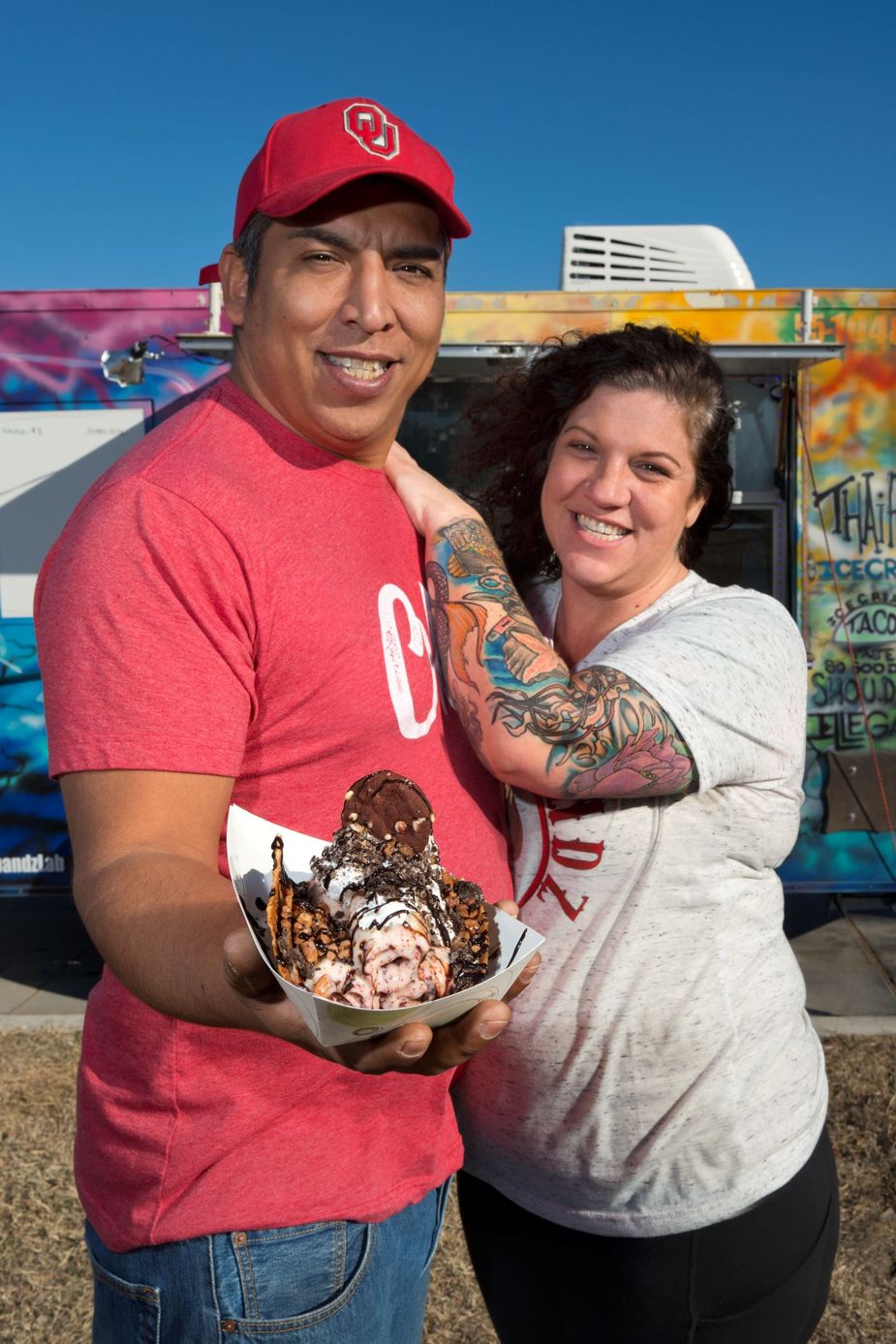 Charlotte Rivera and Levi Johnson, Contrabandz Lab
"Ice cream so good it should be illegal" is the apt slogan for Contrabandz Lab, the Oklahoma City-based food truck Charlotte Rivera and Levi Johnson started in 2018. The couple sells a dozen rotating flavors of rolled ice cream in waffle cone tacos. In 2019, they won first place at the 2019 Oklahoma Food Truck Championship with their Red Dirt Road—red velvet ice cream topped with whipped cream, pecans, crushed Oreos, and chocolate syrup. Although they're found mostly in the Oklahoma City area spring through fall, they travel regionally for festivals and are available for private events.
Follow them on Instagram @Conrtabandz_lab or on Facebook at @ContrabandzLab.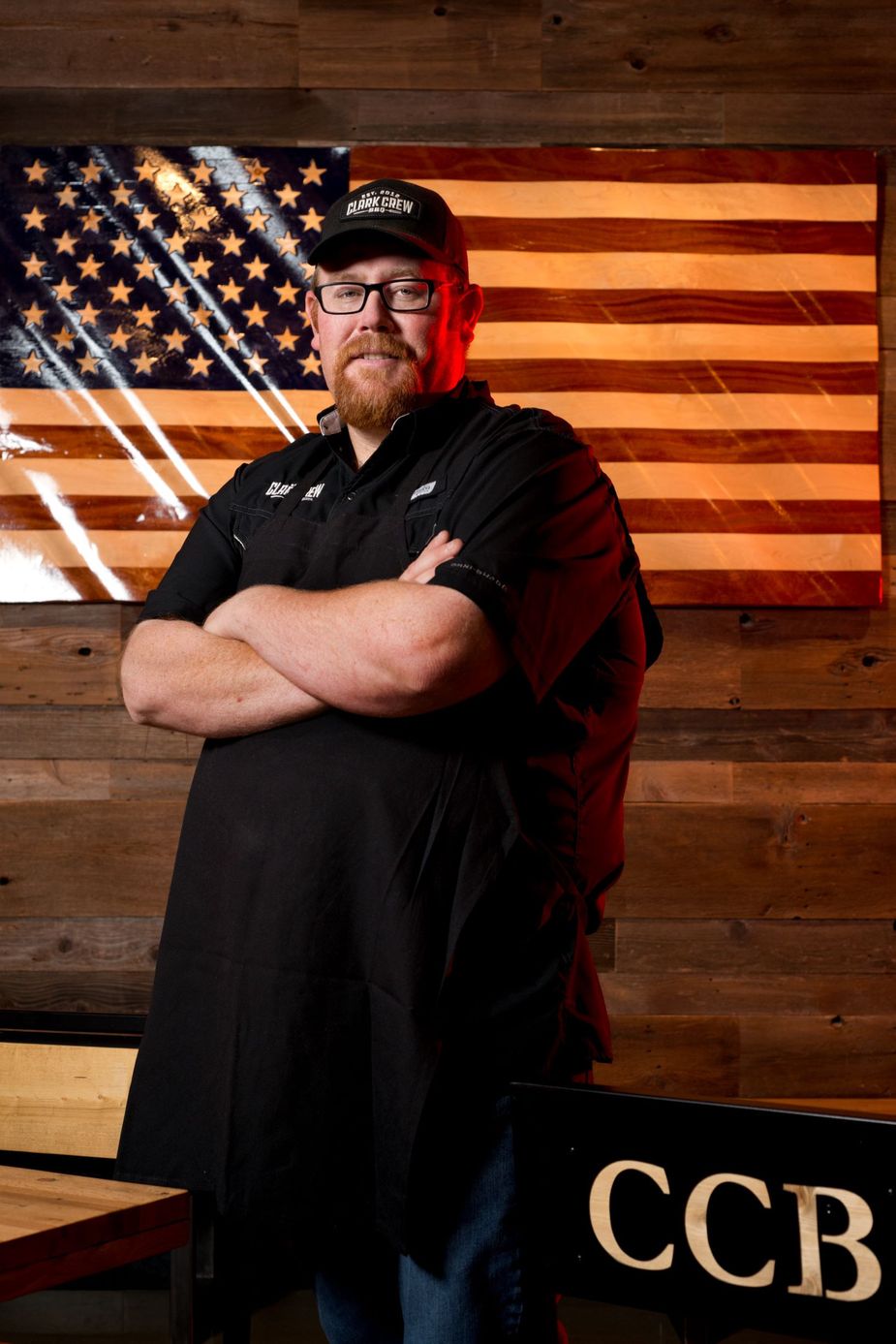 Travis Clark, Clark Crew BBQ
Travis Clark knows his numbers. In 2017, the Clark Crew team—which variously includes his wife and four children—participated in 47 barbecue competitions in 17 states, driving more than 40,000 miles. They've won more than 500 top-ten category awards, including Grand Champion at the 2019 Jack Daniel's World Champion Invitational Barbecue. His most recent endeavor, Clark Crew BBQ in Oklahoma City, opened in December 2019. It draws an average of 1,044 customers a day, with 1,200 to 1,300 per day on weekends. Clark's generally there from 6 a.m. to 11 p.m., ensuring his restaurant's food and service lives up to the Clark name. "This thing's my baby," he says. "You've got to make it right."
Clark Crew BBQ, 3510 Northwest Expressway in Oklahoma City, (405) 724-8888 or clarkcrewbbq.com.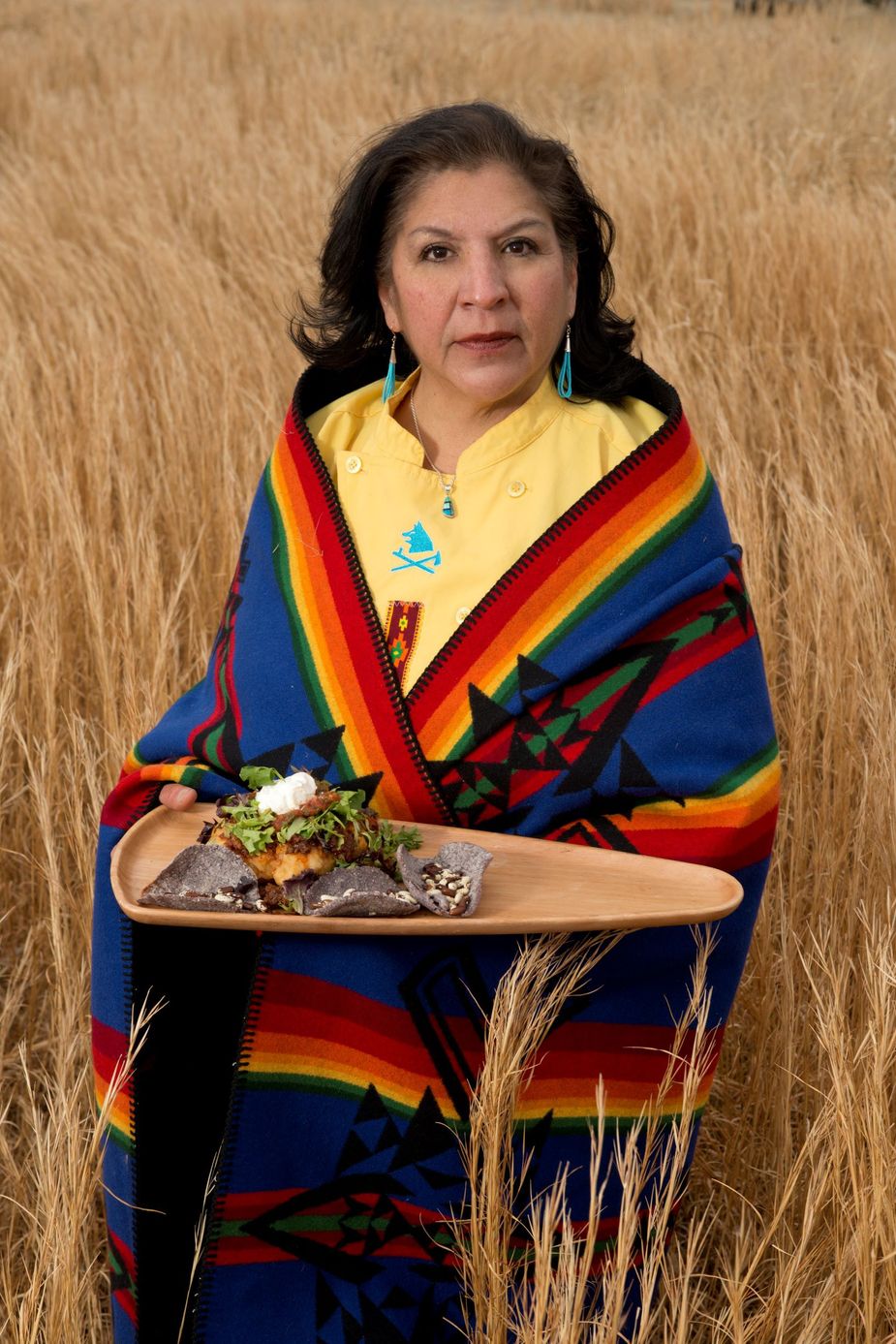 Ramona Horsechief, Horsechief Catering
"The winning component of the taco is the positive energy that goes into it," says Ramona Horsechief, six-time winner of the National Indian Taco Championship in Pawhuska. Horsechief, who is an enrolled member of the Pawnee Nation and also is Cherokee, lives on her family's original allotment in Pawnee and uses many ingredients grown on the land in her cooking. "From the time a seed's put in the ground, we're preparing the food," she says. Her winning 2019 taco was made with a variety of homegrown herbs and vegetables with a combination of ground bison, beef, and homemade pork sausage. She also operates Horsechief Catering, which will focus on Indigenous-inspired cuisine in 2020.
For more information, visit Facebook.com/horsechiefcatering, email Ramona.Horsechief@yahoo.com, or call (405) 880-0653.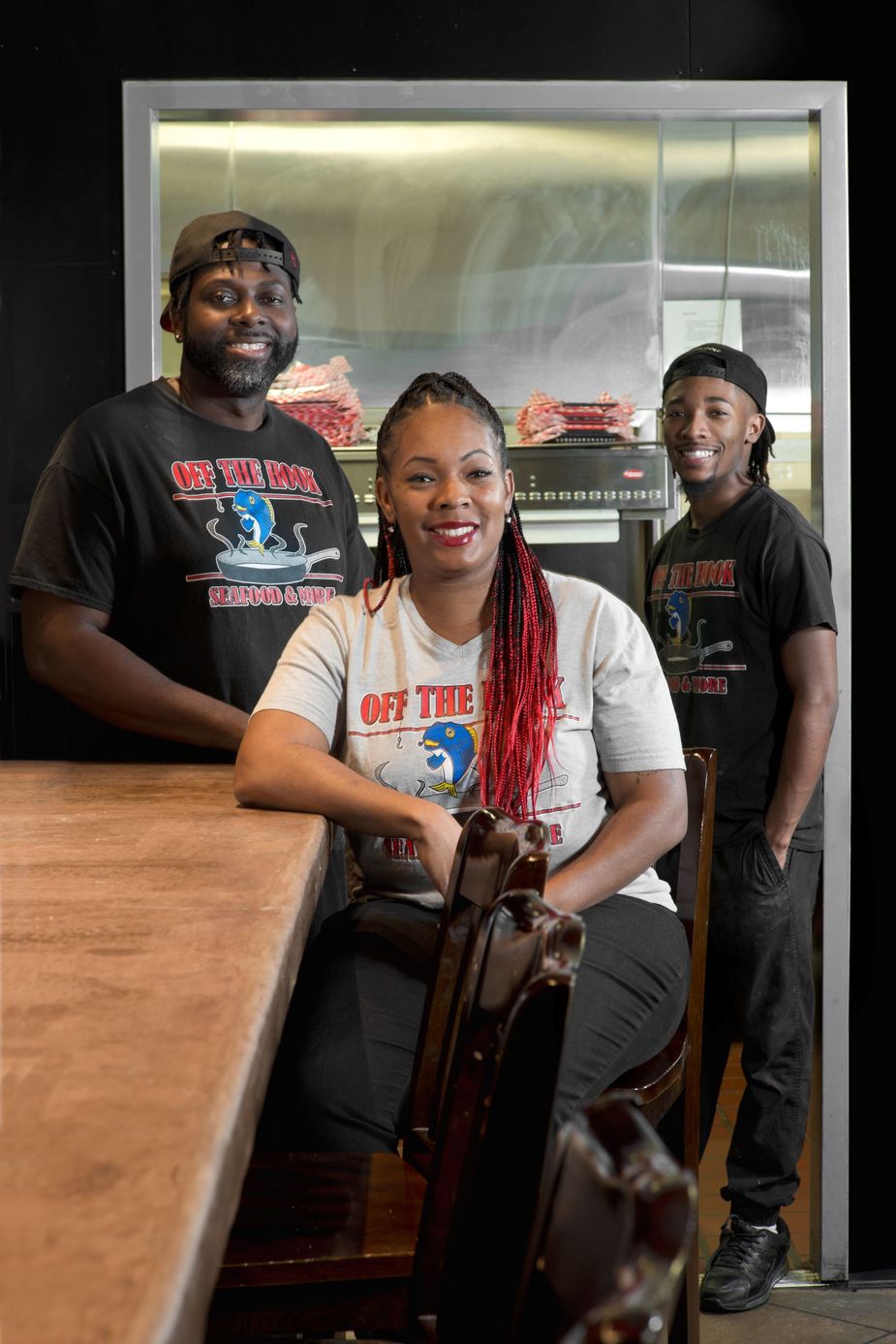 Corey and Loniesha Harris and son Daymon, Off the Hook
Even before the Food Network came calling, the Harris family was already famous locally thanks to the success of their wildly popular Off the Hook seafood restaurants in Oklahoma City. But as audiences watched in March 2019, Loniesha Harris, her husband Corey, and their son Daymon triumphed on Family Food Showdown with a fried chicken, mashed potato, and chorizo gravy masterpiece. After the show aired, the restaurant's already-steady sales shot up by 75 percent for several months.
1920 South Meridian, (405) 606-6040; 125 West Britton Road, (405) 840-3474. offthehookokc.com