7 minutes
Published January 2021
By Megan Rossman | 7 min read
One of the great joys of travel is the chance to sample new cuisines from all over the world. But for those whose travel budget isn't on the globetrotting level, Oklahoma restaurants offer many chances to experience world cultures in their most delicious form.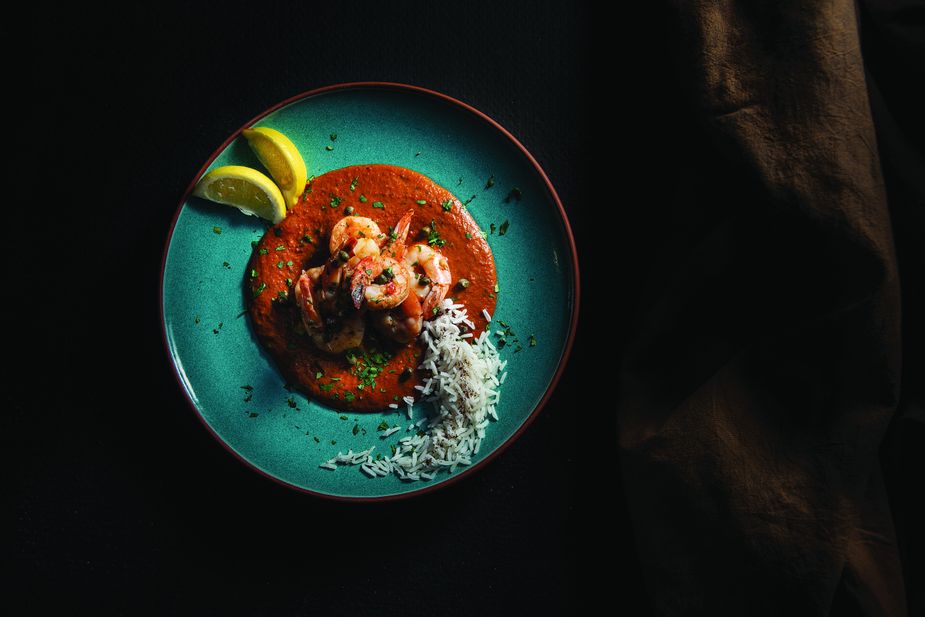 Laffa Medi-Eastern Restaurant & Bar. Photo by Melissa Lukenbaugh
Beautiful food is par for the course at Laffa Medi-Eastern Restaurant & Bar in Tulsa. With owner Miranda Kaiser at the helm, this culinary front-runner in the Tulsa Arts District provides a warm, inviting dining experience with a slew of vegetarian options, entrées, and shared plates. Seen here is Omani Shrimp, a spicy dish that comes with garlic-lemon shrimp in a thick tomato-coconut sauce and rice or pitas. 111 North Main Street in Tulsa, (918) 728-3147 or laffatulsa.com.
Get There
Laffa Medi-Eastern Restaurant & Bar, 111 N Main St Tulsa, OK 74103 or
TravelOK.com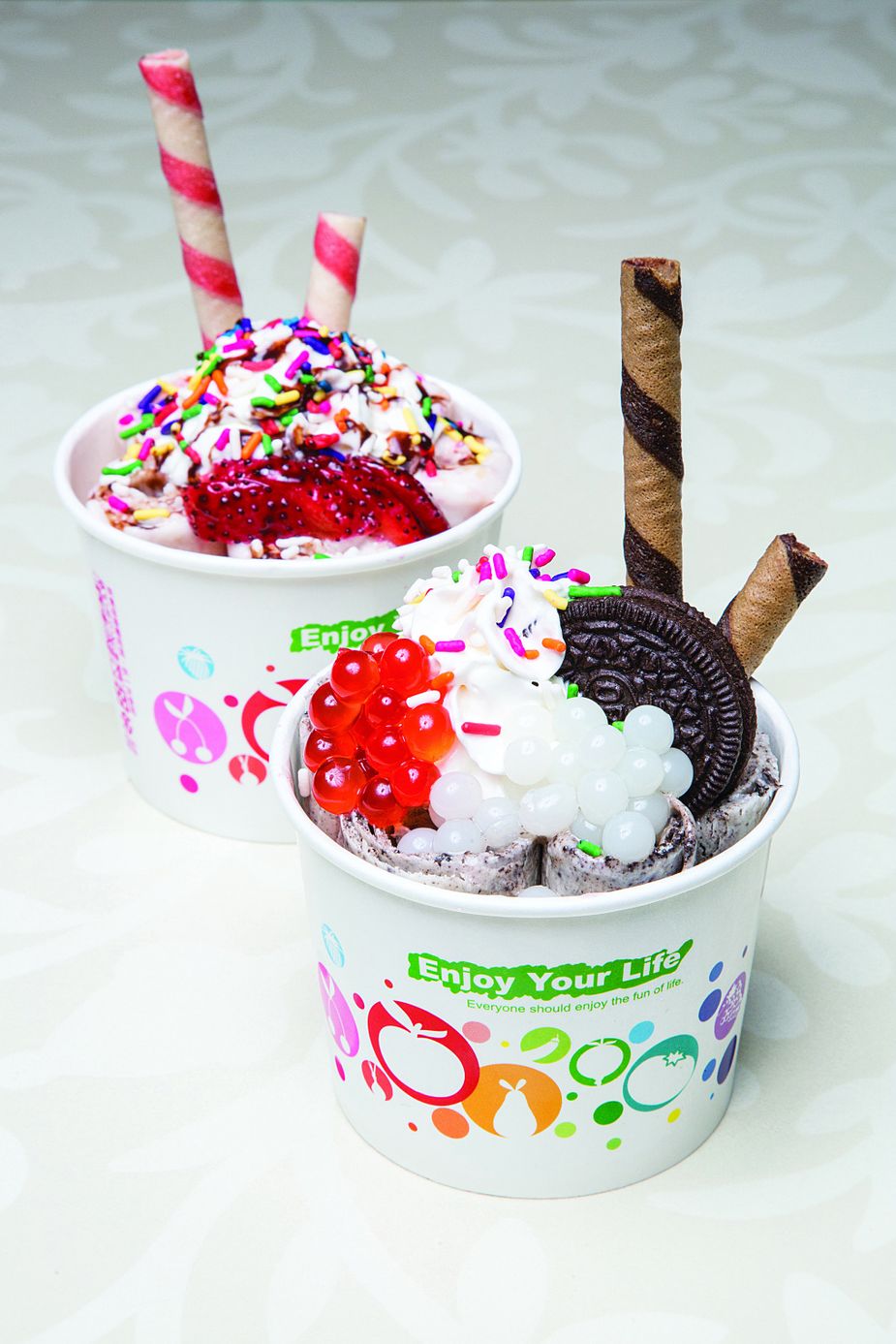 Snow Ice Cream Roll. Photo by Lori Duckworth
A ubiquitous street food in southeastern Asia, rolled ice cream has gained a following in recent years across the United States. Oklahomans have a number of options to choose from, including Snow Ice Cream Roll at Penn Square Mall's food court in Oklahoma City. To make his frosty desserts, owner Ruiwen Lin pours a liquid mixture of cream, milk, and sugar on a super-chilled ice pan, adding fruit and other sweets as it freezes into a solid. He then rolls it into cylinders, places them in a cup, and tops the whole thing with berries, gummy bears, boba pearls, and other decorative edibles. 1901 Northwest Expressway in Oklahoma City, snowicecreamroll.business.site.
Get There
Penn Square Mall, 1901 NW Expy Oklahoma City, OK 73118 or
TravelOK.com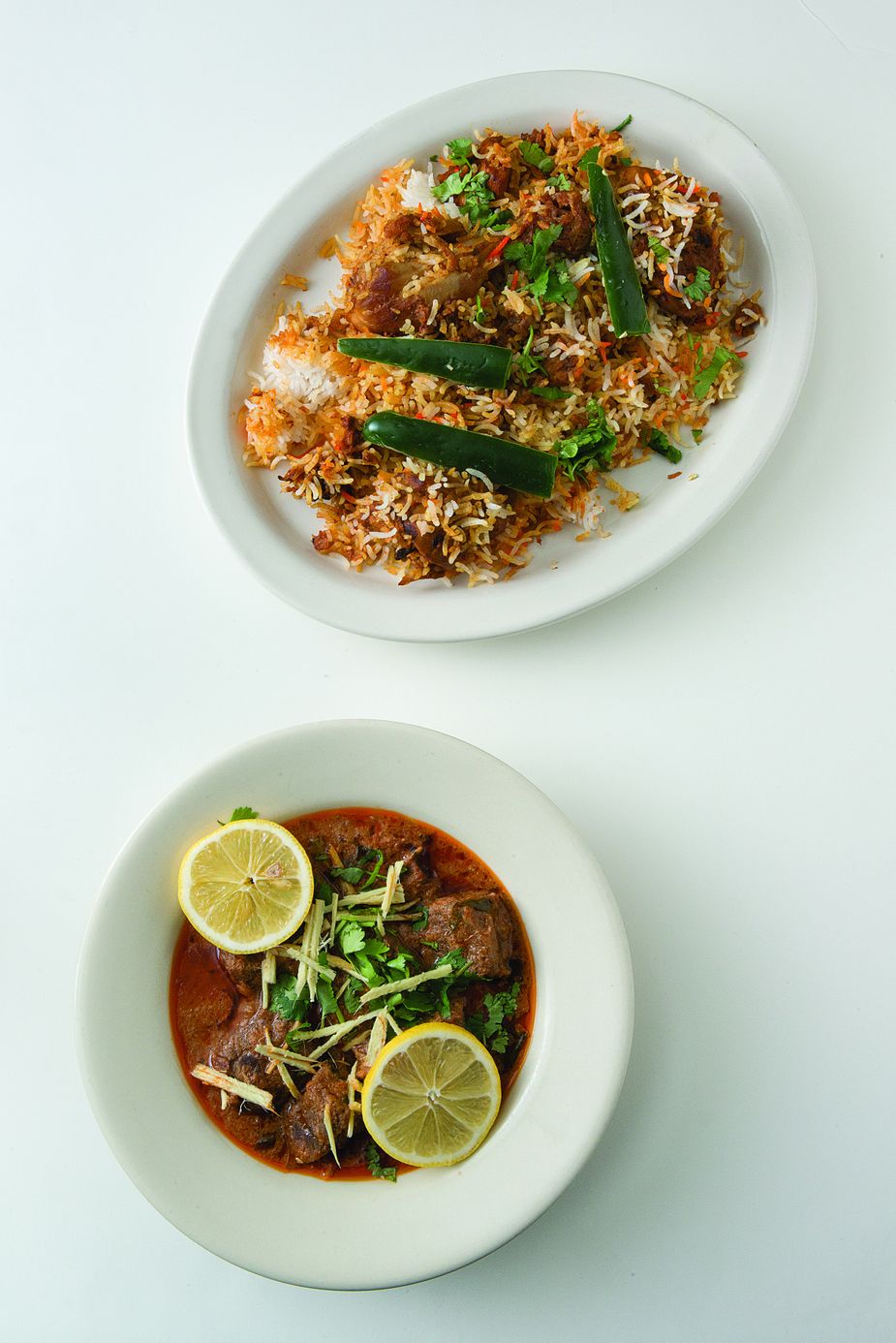 Zaiqa. Photo by John Jernigan
Even in a city that boasts an impressive variety of international restaurants, Zaiqa is a standout in Lawton. Mohammad Zia and his wife Zareen Kousar began serving their family recipes in 2012, and this eatery quickly became a favorite among locals. A couple of their specialities include the Pakistani comfort dish beef nihari, a stew made with beef shank slow-cooked in a fennel-ginger sauce and garnished with lemon and cilantro, and chicken karahi, a fragrant dish named for the flat, open pot in which it's cooked. 6512 Northwest Cache Road in Lawton, (580) 699-7690.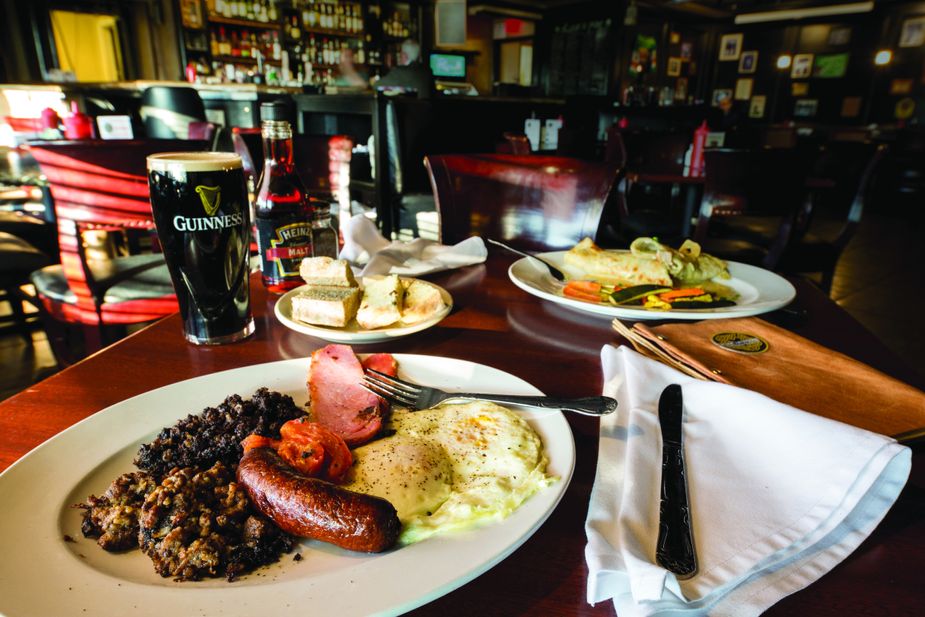 Sean Cummings' Irish Restarurant. Photo by Lori Duckworth
Comfort comes easy at Sean Cummings' Irish Restaurant in Oklahoma City. Warm wood fixtures and cozy booths encourage guests to settle in while they sip Guinness on tap and tuck into classic Emerald Isle pub fare like the Irish Breakfast. This traditional dish comes with black and white pudding (Irish blood sausage and beef sausage), a banger (pork sausage link), rashers (slices of pork loin), eggs, and tomato. Other satisfying options include boxty—potato crêpes filled with beef, mushrooms, and caramelized onions, salmon in a dill cream sauce, or just vegetables—and well-known favorites like fish and chips and shepherd's pie. 7628 North May Avenue in Oklahoma City, (405) 841-7326 or seancummings-ok.com.
Get There
Sean Cummings' Irish Restaurant, 7628 N May Ave Oklahoma City, OK 73116 or
TravelOK.com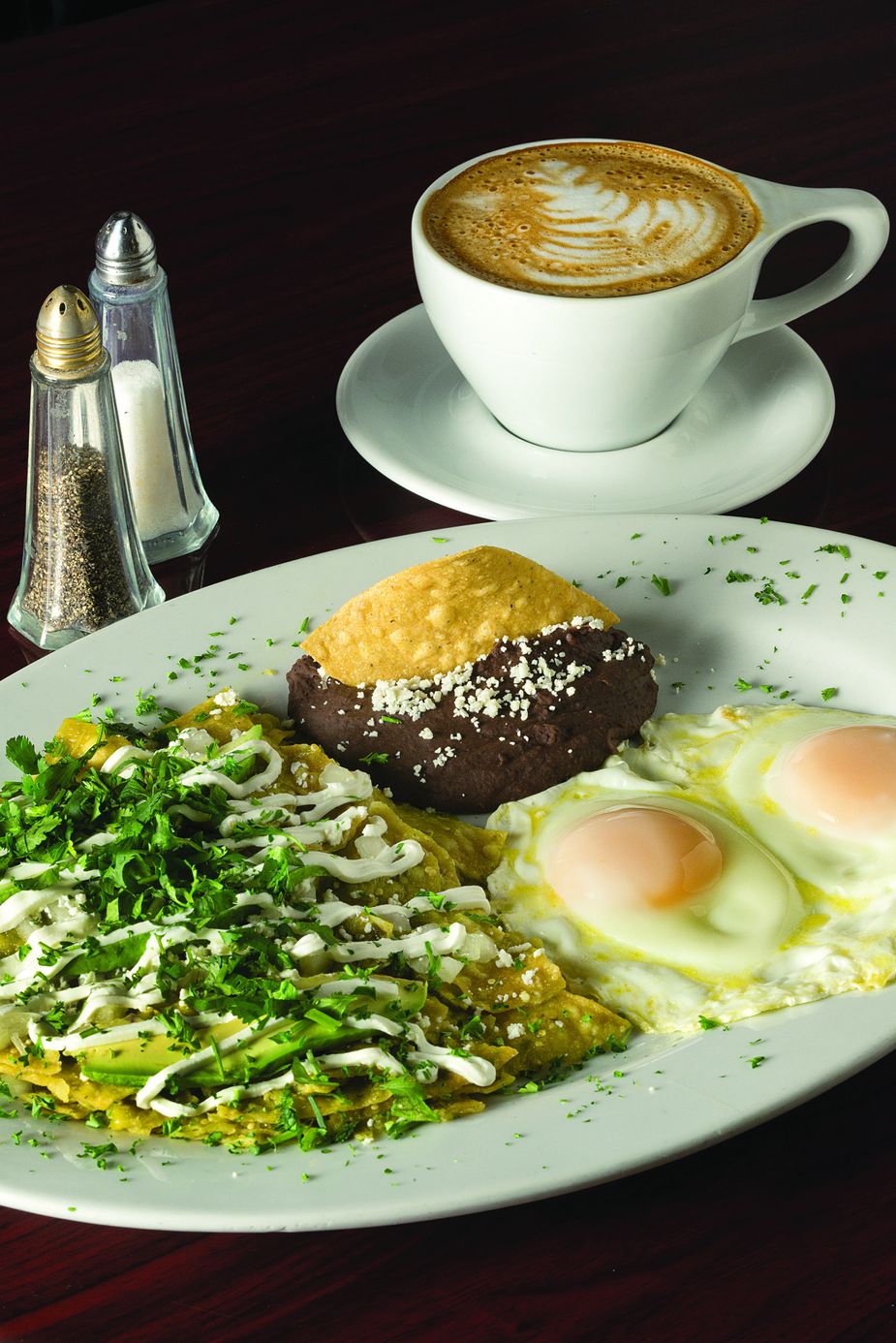 Cafe Antigua. Photo by John Jernigan
Breakfast is said to be the most important meal of the day, and if you get it at Cafe Antigua in Oklahoma City, it's likely to also be the best meal you have all day. The chilaquiles combines refried black beans and eggs with corn tortillas and your choice of meat in a tomatillo-jalapeño sauce topped with diced onions, avocado, sour cream, feta cheese, and cilantro. If you can't make it in early, fret not: Breakfast is served all day. 1903 North Classen Boulevard in Oklahoma City, (405) 602-8984.
Get There
Café Antigua, 1903 N Classen Blvd Oklahoma City, OK 73106 or
TravelOK.com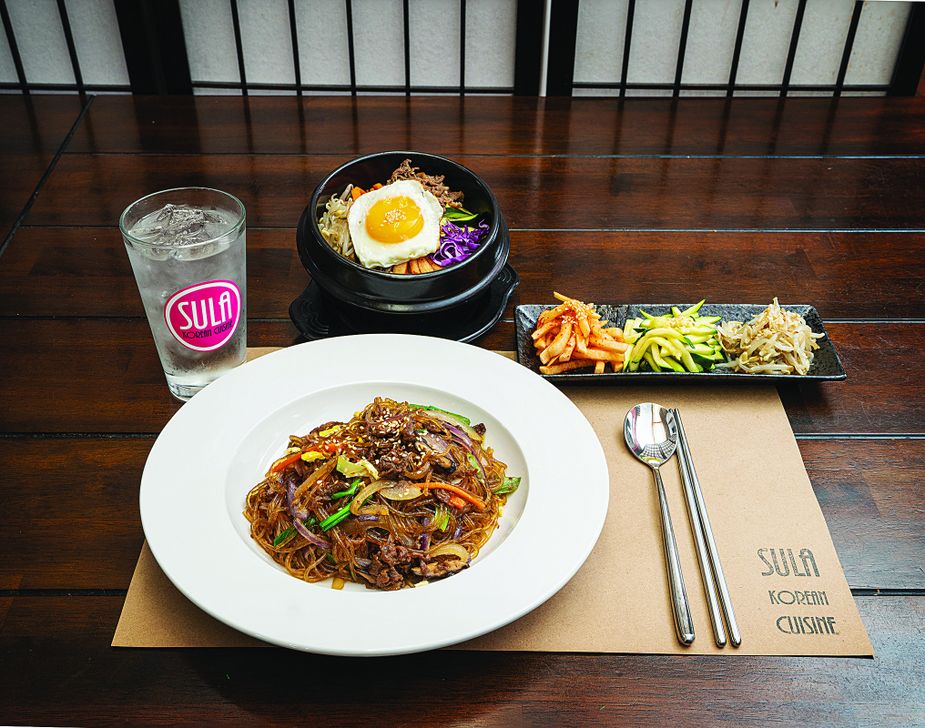 Sula Korean Cuisine. Photo by Dawn Muncy
At Sula Korean Cuisine in Enid, owner Joy Bong and her sister, manager Ellen Jas, serve traditional dishes made from family recipes. Customer favorites include japchae—a stir-fry made with sweet potato noodles, a variety of colorful vegetables, and slices of flavorful beef—and bibimbap, with a choice of beef, chicken, or tofu, rice, and vegetables topped with soybean and chili pepper pastes and a fried egg. Banchan—an assortment of small side dishes like kimchi, dumplings, and stir-fry noodles—accompany every meal. 1407 Van Buren Street in Enid, (580) 234-0700 or facebook.com/sulakoreancuisine.
Get There
Sula Korean Restaurant, 1407 S Van Buren St Enid, OK 73703 or
TravelOK.com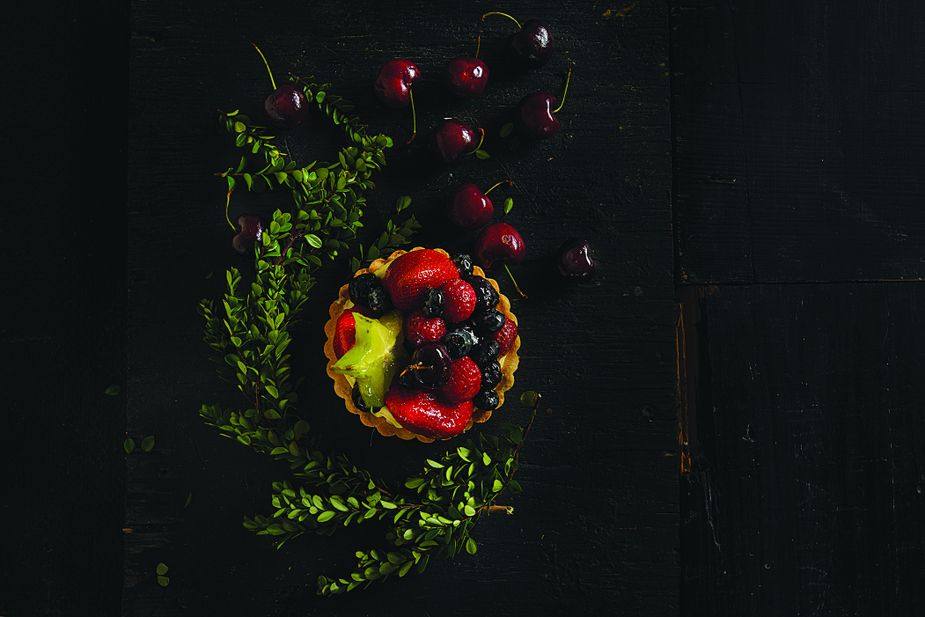 Le Louvre. Photo by Melissa Lukenbaugh
Tulsans in need of authentic Parisian pastries and desserts sate their cravings at Le Louvre. Husband and wife team Yakham and Micheline N'Gom moved from France to the city in 2017 to be with family. Fortunately for Oklahomans, once stateside, they decided to continue doing what they do best: Make food. The N'Goms serve a variety of sandwiches, crepes, coffee drinks, and desserts. Above, the Panier de Fruits is a shortbread-like tart topped with berries and pastry cream. Right, the St. Honoré is made with cream-filled puff pastries topped with even more cream and a sweet glaze. 8313 South Memorial Drive in Tulsa, (918) 286-6019 or lelouvrefrenchcafe.com.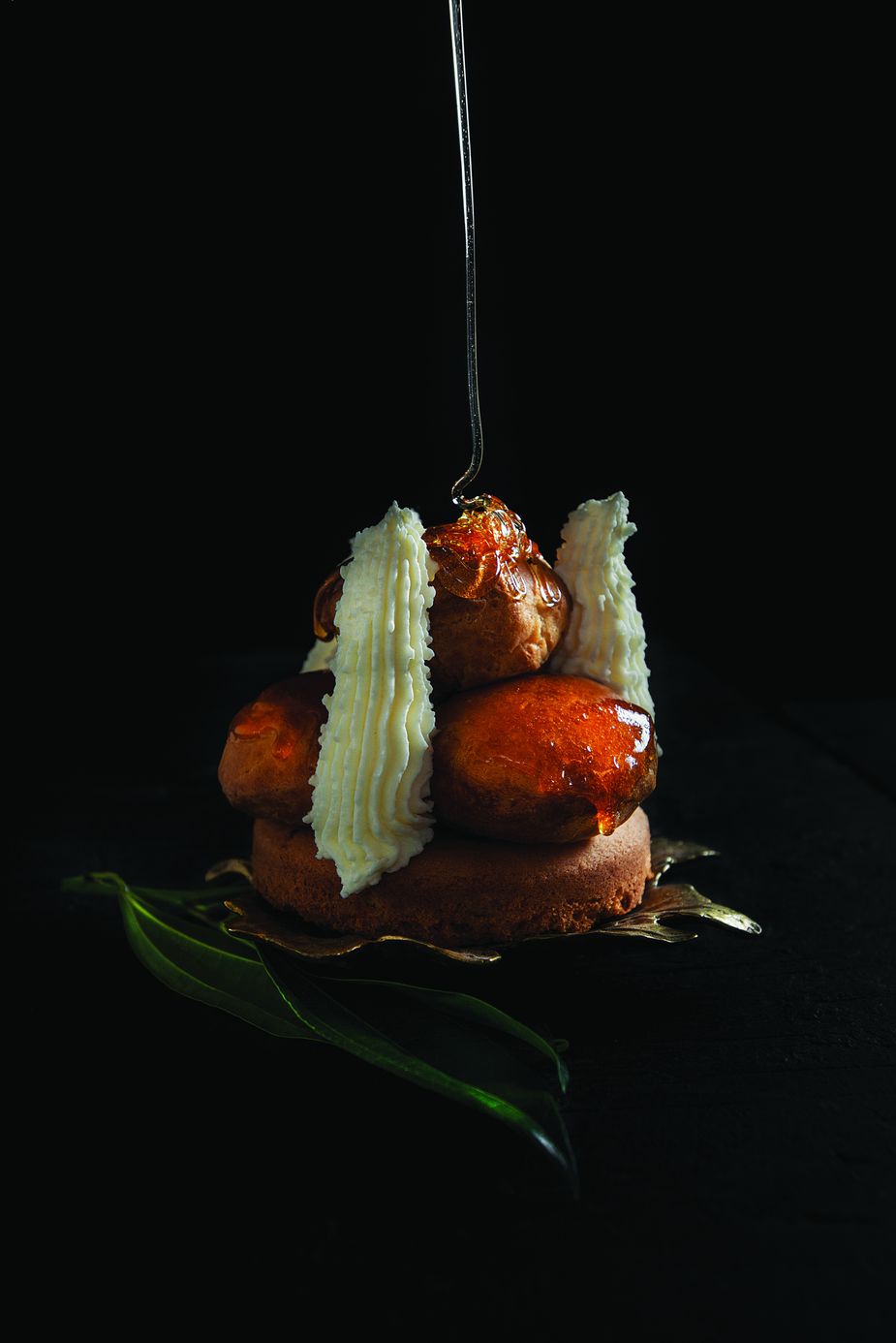 Le Louvre. Photo by Melissa Lukenbaugh