4 minutes
Published July 2022
By Angela Botzer | 4 min read
Whereas most people have no desire to see behind the scenes of how sausage gets made, James W. Johnson not only wanted to see how it was done but to create his own savory blends.
"This hobby became a habit," Johnson says. "This one became a small business, and it also became fun."
In 2014, Johnson and his right-hand man Robert Martin established Snibbles Goat Sausage and More at his Spencer plant and started selling their meats at the Oklahoma City Farmers' Market.
Today, Johnson's sprawling five-acre spread is inhabited by about twenty goats, who spend their days grazing in the sun. Although these animals aren't used in the sausage, all of Snibbles' meats are natural and processed without additives or fillers. They sell turkey, chicken, pork, goat sausages and links, and beef and goat jerky.
"We make a load of fresh sausages weekly, and many of the ingredients are organic," Martin says.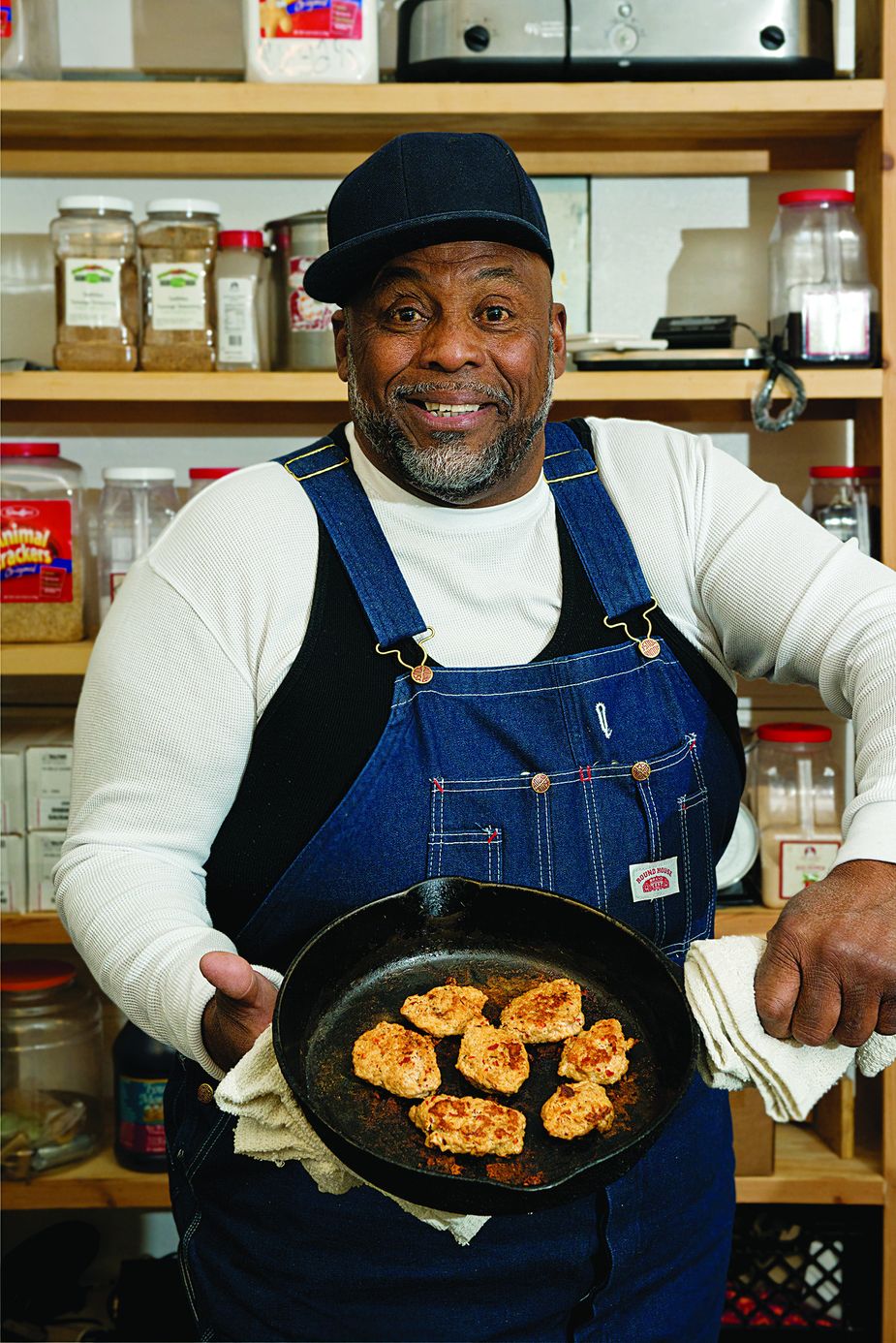 James Johnson named Snibbles after his granddaughter, whose nickname is "Snipples." Photo by John Jernigan
Boudin (pronounced boo-dan) sausage is one of Snibbles' stellar top sellers. Of French and then Cajun origin, the slightly spicy sausage is made with crushed peppercorns, rice, garlic, bell peppers, and cayenne. It has a delightful slow burn that tastes wonderful fried, grilled, or smoked.
"Tell your taste buds to buckle up and get ready, because Snibbles is coming down the chute," Martin says of the six-inch links.
After growing up in Shreveport, Louisiana, Johnson brought Louisiana seasonings and spice blends like those found in Boudin with him when he and his family moved to Oklahoma in 1964. But it was at Wilson's Food in Oklahoma City where Johnson worked in the spice room with his father and learned how to process and season meat. After experimenting at home, he soon developed his own method of mixing sausage blends.
"The secret is the meat-to-spice ratio," he says. "I weigh the meat, add the ratio of seasonings to it, and then I put a twist on it."
Even after showing off his shelves of seasonings—cayenne pepper, salt, black pepper, white pepper, chili powder, garlic powder, and much more—Johnson won't divulge exactly what "twist" he adds to his meats. But it's evident in each bite that they're truly something special.
As much as Johnson loves his work, he doesn't want to keep all of that flavor to himself and his current customers. He hopes the next generation will keep Snibbles going for years to come.
"My mother and father were inspirational people," he says. "Dad knew how to make hog's head and other types of sausage, and these skills are handed down through the generations. I would hope my grandkids will pick up the business."
Call ahead to visit Snibbles' market, 11808 Northeast Fifty-fourth Street in Spencer, (405) 427-1294.