Turn down this gravel road for a one-of-a-kind Oklahoma food experience.
5 minutes
Published May 2019
By Chad Crow | 5 min read
Memories of a meal at Living Kitchen Farm & Dairy last long after the plates have been cleared. Photos by Lisa Becklund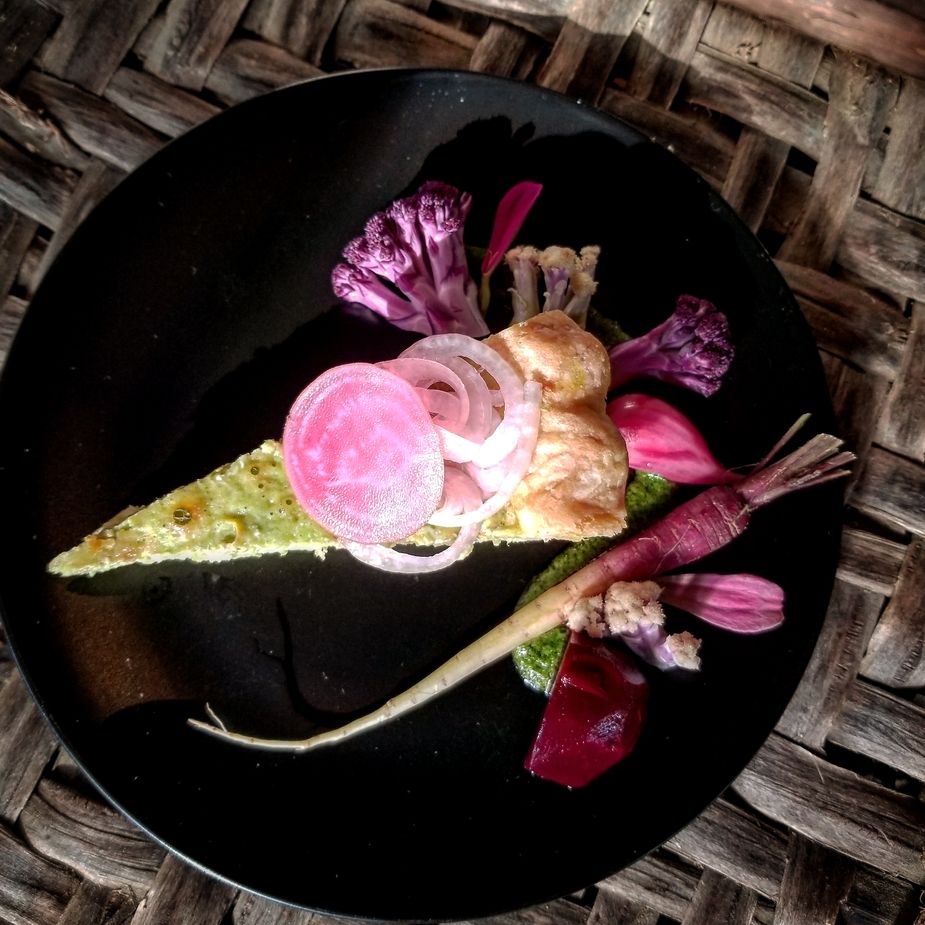 Living Kitchen Farm & Dairy serves a rainbow of farm-fresh food on their large wooden tables.
On their first visit to Living Kitchen Farm & Dairy, many drivers miss the turn. But once they get sorted and head down that gravel road off the old Route 66, they're well on their way to a true farm-to-table experience. Nearly every weekend from late spring through year's end, this 400-acre working farm near Depew hosts a multi-course dinner on the back porch of a log cabin.
Now that they've slowed down to farm time, guests head down a winding road through the woods, past the pond, and to the cabin where they'll take in the night's themed dinner. Each is carefully orchestrated, drawing inspiration from fresh ingredients grown and raised there and on surrounding farms. Long before each season begins, chef Lisa Becklund and her team of culinary artists start working on the menus for more than a dozen dinner themes, which have included Floral Sonnet, Heirloom Garlic and Tomato, and Autumn Tapestry. A traditional holiday feast always ends the year.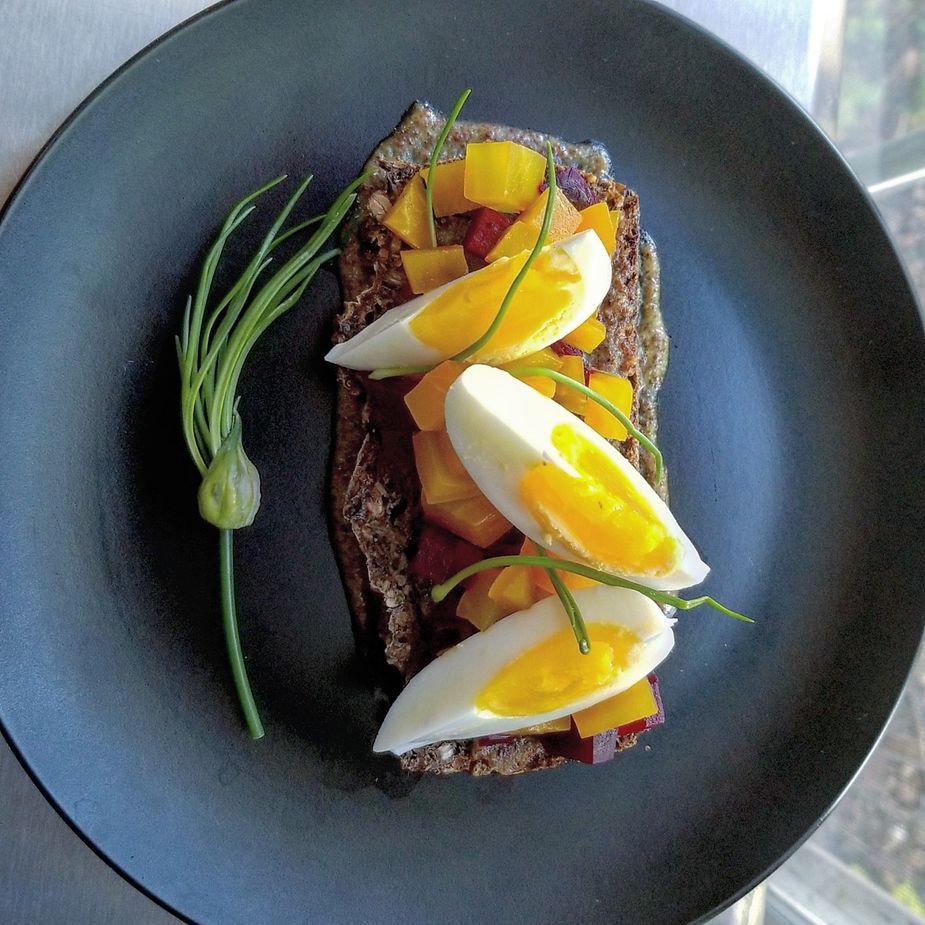 Becklund honed her skills in the restaurant business in Seattle from an early age, first in her family's eatery and then in some of the city's hottest kitchens before branching out to open her own place. Everything changed for the chef when a farmers' market opened across the street. She began to explore a whole new world of incredible ingredients and became fascinated with the folks who made them.
"It was really the turning point for me," Becklund says. "All of a sudden, food became very real to me. I wasn't so desensitized. Take garlic. I had no idea there were so many varieties, each with very different characteristics and flavors. Once you grow, harvest, and dry it, you just don't use it gratuitously anymore. Garlic was definitely the gateway drug for me."
Obsessed with producing her own quality food, Becklund lit out for the prairie.
"I love Oklahoma and the fact we can grow almost twelve months out of the year," she says.
Abundant, fresh produce allowed Becklund to pursue her study of cooking wholesome foods.
"Living here, I can do that, focus on what I want to do, what I want to learn," she says."When I walk through the farmers' market, or my fields, things start to materialize to me. And I start putting together dishes in my head."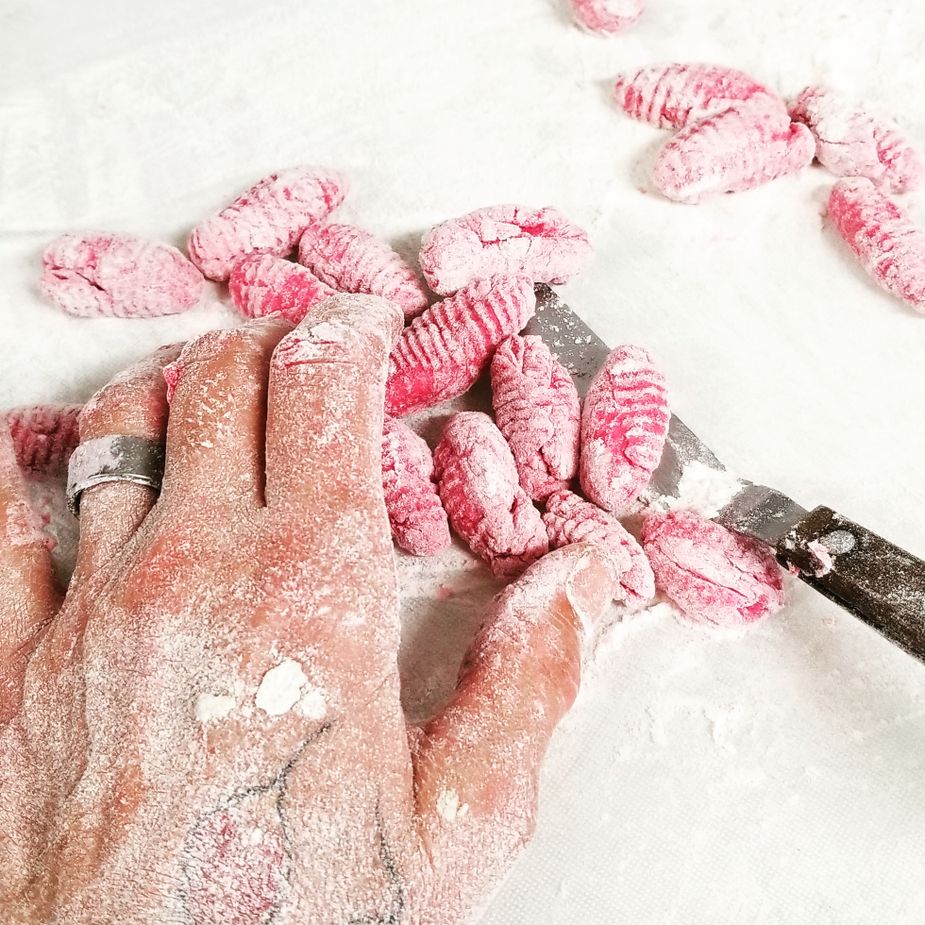 This process was at its peak during 2018's Nord Dinner. Inspired by a Living Kitchen family trip to Denmark—and Becklund's own Swedish heritage—the meal fully represented the restaurant's motto of "To Nurture and Nourish."
"I love it," says Kara McDonald of Oklahoma City. "In addition to the amazing food, one of the great things about Living Kitchen is the incredible view of the stars."
No matter what brings them, Becklund advises diners not be afraid to travel and eat good food.
"You're not just going to a restaurant. This is allowing yourself to be immersed in a whole experience," she says.
Reservations are required for meals at Living Kitchen Farm & Dairy, which range from $110-$140 per person. 25198 South 481 West Avenue near Depew, (918) 284-8169 or livingkitchenfarmanddairy.com.