Comfort Zones: New Every Morning
3 minutes
Published December 2021
By Nathan Gunter | 3 min read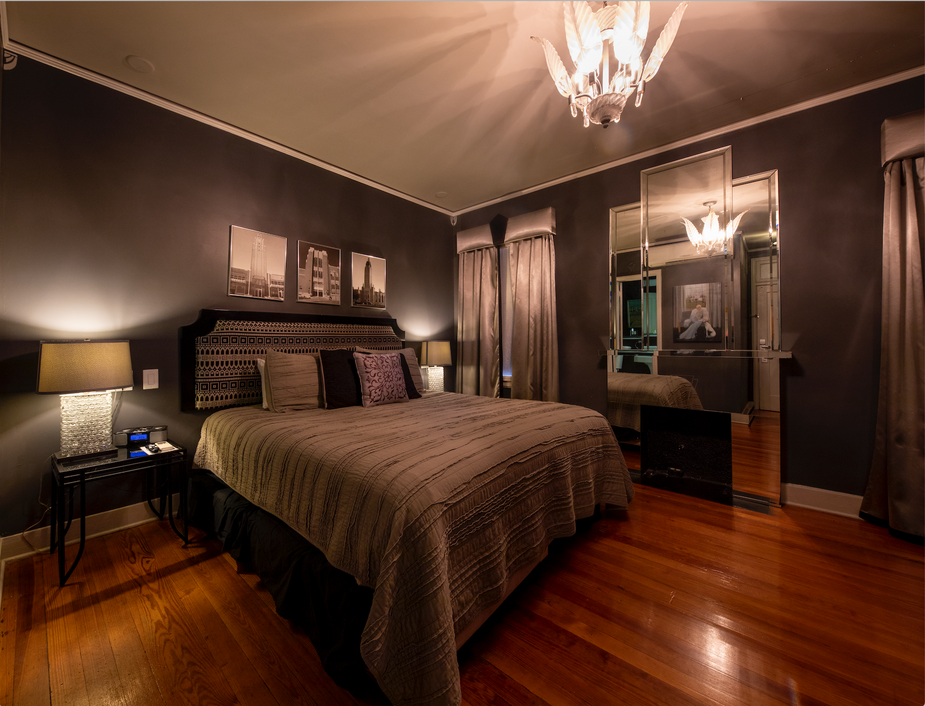 Luxury awaits inside the Campbell Hotel & Event Centers in Tulsa. Photo by Lori Duckworth
Visit any hotel enough, and it starts to feel like Groundhog Day: same room, same bed, same vaguely Impressionistic paintings on the wall, forever and ever, amen.
Tulsa's Campbell Hotel & Event Centers is the cure for those whose travel could use a shakeup. The unique vibe of each of its twenty-six rooms was conceived and executed by a different Tulsa interior designer.
"The Tulsa Designer Showcase is what opened us up," says General Manager Diane Morrison. "One or two designers came in to do each room, and the top designer got to design the bridal suite."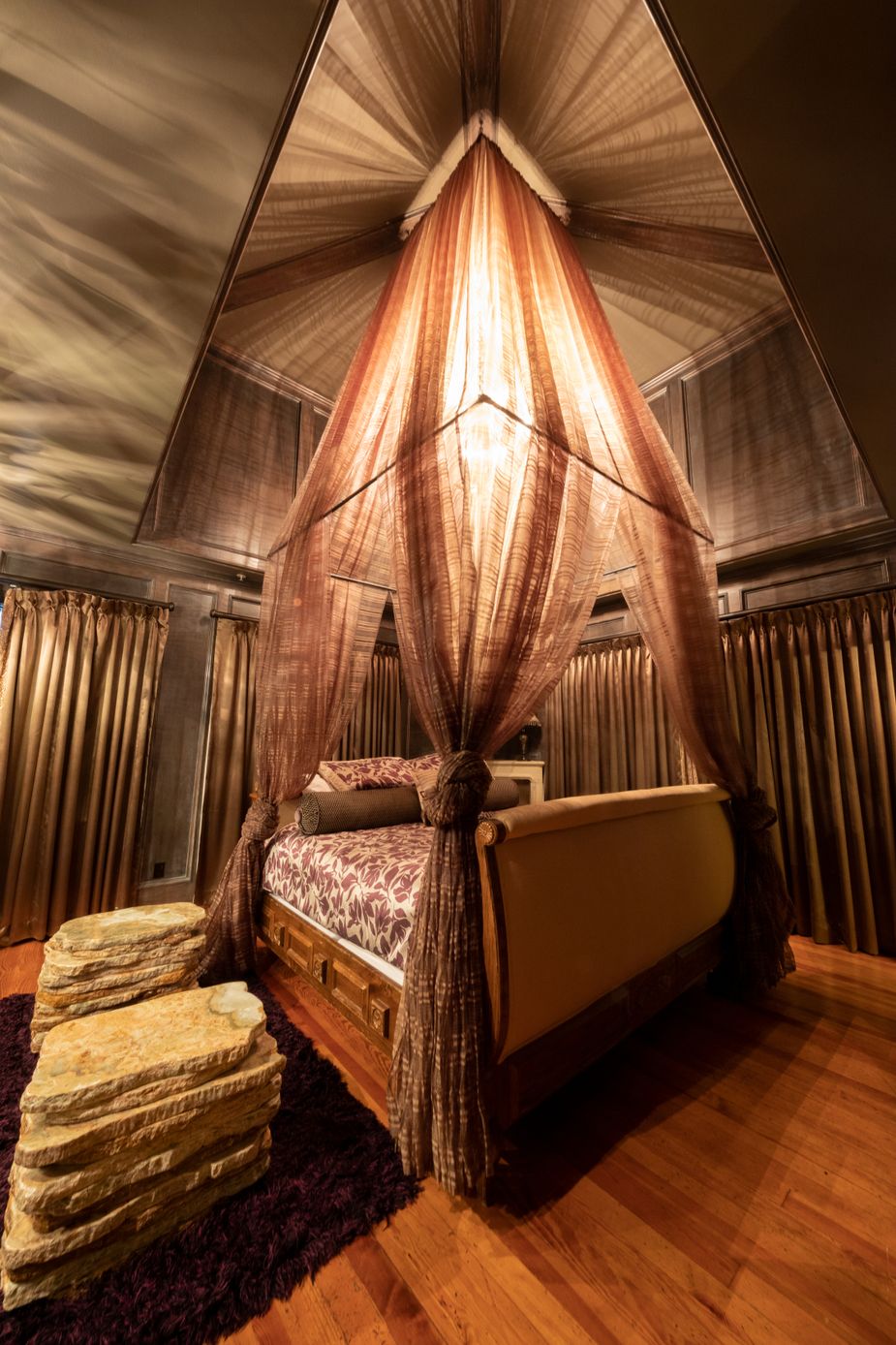 Interior design is just one way Tulsa's Campbell Hotel makes the usual humdrum hotel stay feel special. Photo by Lori Duckworth
Some guests stay in the Art Deco Room, with stately mirrored touches, a sleek overhead lighting fixture, and décor in shades of silver and black for a Tulsa-in-the-1920s feel. Or there's the Campbell Couture Room with its chair bedecked with leathery feathers, a glass-fronted bureau, and a pair of Chanel pumps painted on the original 1927 wood floor. There's a Leon Russell room with musical accents throughout; the Wiemann Room, named for the famed Tulsa metalwork shop and featuring a wrought-iron garden gate headboard; and the Gilcrease Skyline room featuring Native art-inspired accents. Most impressive of all—and booked most nights year-round—is the Renaissance & Bridal Suite, which features a floating sleigh bed with a canopy that goes all the way up to the high ceiling, a purple velvet sofa, and onyx tile in the bathroom.
Built in 1927 as the Casa Loma Hotel, the Spanish Mission-style building was a popular stop for Route 66's original motorists, but its fortunes declined with the creation of Interstate 44, which reduced traffic on the Mother Road. But a 2010 listing on the National Register of Historic Places and a motivated developer in Aaron Meek saw the Campbell reborn. The hotel, which also is conveniently located near the University of Tulsa, opened in 2011 to great fanfare.
At the Edge Spa, guests can be manicured, beautified, and soothed to their hearts' content, and the Campbell Lounge is a cozy place to kick back with a Manhattan. With easy access to downtown and nearby arts and entertainment districts, the Campbell is in the perfect location to serve as a hub for a weekend exploring T-Town. And with a room to fit any fancy, no two stays at this Route 66 gem are ever the same.
Get There
Campbell Hotel, 2636 E 11th St Tulsa, OK 74104 or
TravelOK.com