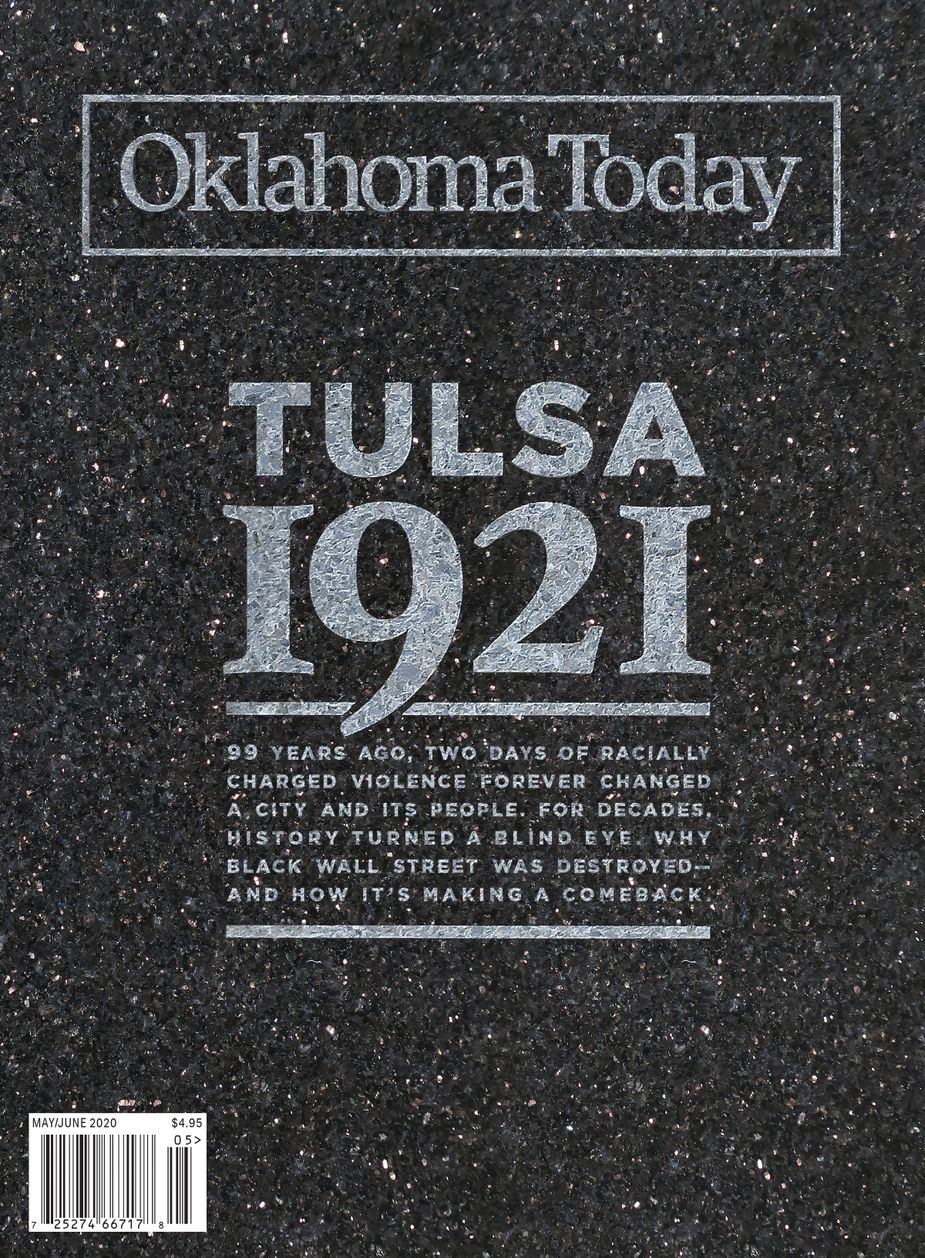 May/June 2020
Simply the Rest
It's an essential part of any trip: Where to stay? Get away from the off-ramp hotels and into these one-of-a-kind overnights, including a Golden Girls-themed Airbnb in Ardmore and an Oklahoma City hotel-turned-art-museum.
Hochatown Calling
What once was a tiny hamlet north of Broken Bow has turned into a travel mecca, with luxurious cabins, delicious restaurants, natural beauty, and good times for all who visit.
Taken by Storm
Every springs, Oklahoma's big skies roll with sounds and fury as the atmosphere comes alive. In there twelve images, Oklahoma photographers capture the majesty, beauty, and tension of thunderstorm season in the Sooner State.
Forever Country
The Roy LeBlanc Okmulgee Invitational Rodeo is one of the oldest and largest black rodeos in America and, like its namesake, these cowboys and cowgirls prove true cowboy skill has nothing to do with race.
Center Forward
Twenty years ago, two brothers decided to showcase short films in Oklahoma City. Now, the deadCenter Film Festival is a cultural juggernaut with a huge economic and cultural impact.
IN EVERY ISSUE
On The Map
Travelers find refined refuge at Rustic Luxury Cabins in Broken Bow; rocks and crystals from Curious Goods in Lawton sparkle the imagination; customers can get their own happy ending at Bliss Books & Bindery in Stillwater; and aquatic adventurers will discover the cure for boredom during a tripi to Medicine Park.
Order Up
Carican Flavors in Oklahoma City transports tastebuds to paradise; seedy is finally a good word thanks to this strawberry shortcake recipe; Wonder City Coffee fuels creative minds; and Greg Elwell angles for the perfect method for cleaning fish.
Originals
Camille Herron runs into the history books; the black swallowtail is our state butterfly for good reason; L.T.Z. and Alyse corelease their newest albums; Jeff Martin celebrates those "Little Wooden Flagpoles;" Quartz Mountain stuns; and four native plants bring beauty and wildlife to home gardens.
Point of View Nite Sprite
Contributors Quraysh Ali Lansana, Tiara Blue, Kashea McCowan
Welcome A letter from editor-in-chief Nathan Gunter
Feedback Letters from our readers
Out There A list of statewide events
Off the Map Can you guess this Oklahoma location?
ON THE COVER
The Tulsa Race Massacre of 1921 was one of the worst incidents of racist violence in American history, and its history was untold in Oklahoma history classes and texts for far too long. In our special section, learn the truth of this horrific incident and the Tulsans who are making sure the story doesn't end there. Engraving by Robert Rook; Photo illustration by Steven Walker
Related blog, by Nathan Gunter: We Cannot Hide History
Purchase this issue here.