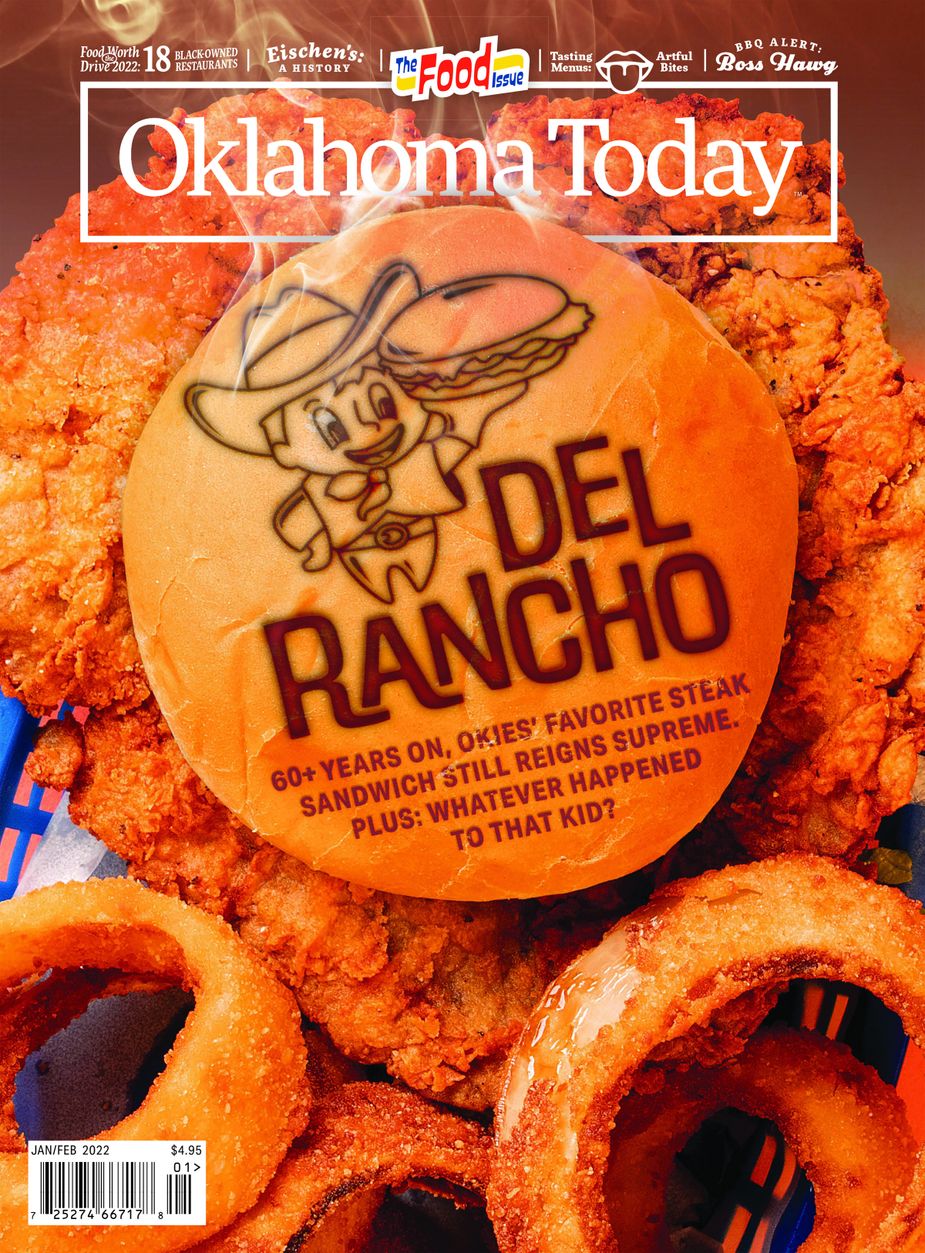 January/February 2022
ON THE MAP
At Ardmore's Shiloh Morning Inn, culinary comfort is just a sleep away; The Picnic Gal in Oklahoma City makes outdoor dining dreams come true; take your mouth on a food expedition in Lawton; and whether you're in Oklahoma City or Tulsa, these romantic date nights are sure to impress even the most discerning companion.
ORDER UP
Boss Hawg in Sapulpa serves some superior 'cue; in the inaugural Pizza Party column, Greg Elwell slices into Detroit-style 'za and relishes some interesting toppings as Oklahoma eateries; and Mt. Everest Cuisines—that's right, there's more than one—in Edmond can't be topped.
ORIGINALS
Healthy meets delicious at Good Girl Chocolate; follow this yellow brew road, i.e. the Oklahoma Craft Beer Trail; Scissortail Steading puts Iberico pork on Oklahomans' plates; a poem by Jeanetta Calhoun Mish celebrates blackberries; and sweet talk with author Eve K. Sandstrom.
IN EVERY ISSUE
Contributors, Point of View, Welcome, Feedback, Out There, Off The Map
FEATURES
Supreme Being
Del Rancho: You know it, you love it. You're craving a Steak Sandwich Supreme right now, aren't you? Plus: Whatever happened to that kid?
Chicken Run
In Okarche, Oklahoma's fried chicken mothership has a wilder history than you know.
Food Worth the Drive 2022
Some of these restaurants have been around for decades; others just opened. Some serve traditional soul food; others experiment with global cuisines and gorgeous desserts. But these eighteen delicious spots have at least two things in common: Each is Black-owned, and each is tasty enough to warrant a road trip all its own.
Leap of Taste
When Oklahoma City's Nonesuch was named Bon Appétit's Best New Restaurant in America in 2018, it opened many Okies' eyes to the idea of tasting menu restaurants: upscale spots where food is as much an aesthetic experience as a gastronomic one. At these four restaurants—two in Oklahoma City, one in Tulsa, and one in Depew—something as simple as a meal becomes culinary expedition.
On the Cover
The Steak Sandwich Supreme at Del Rancho has tempted and nourished generations of Oklahomans with its golden-crisp goodness. In "Supreme Being" (page 42), delve into the deep-fried origins of a small southside Oklahoma City restaurant that grew to be an iconic chain of eateries across the state.