7 minutes
Published December 2020
By Karlie Ybarra | 7 min read
Have you ever been watching Wheel of Fortune and realized to your horror that the remote is across the room and The Bachelor is now on? You give it a minute, because hey, it's been on for a century, so surely there's something redeeming about it. But you can't help but think "This would be so much better if there were dogs" as you finally heave yourself up to change the channel. You would, of course, be correct. Not in the optimistic belief that there is anything good about The Bachelor, but that reality TV—and really anything—is infinity better with dogs.
Case in point is Amazon's new show The Pack. Hosted by skier Lindsey Vonn and her Cavalier King Charles Spaniel Lucy, The Pack takes twelve people and their dogs to six locations around the world where they compete in incredible challenges together for a chance to win $500,000 for themselves and $250,000 for an animal charity. One of the competing duos is a Hollis native and El Reno firefighter Chisum Joe Johnson and his Blue Lacy dog Kepo. Without spoiling anything, I asked Chisum about his experience and what it was like traveling the world with his best friend.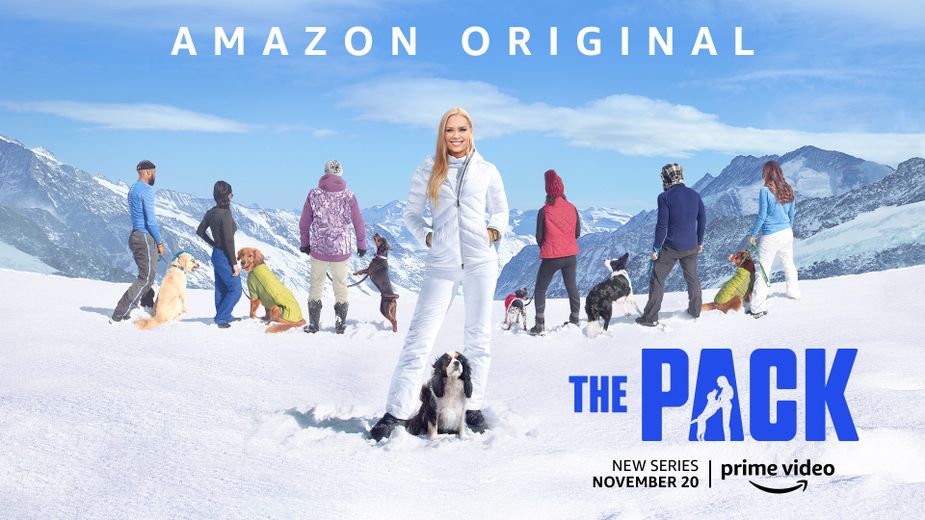 Amazon's new show "The Pack" features Oklahomans Chisum Joe Johnson and Kepo. Photo courtesy Amazon.
OKT: How did Kepo come to live with you?
I got him three years ago. I had a dog before him. After ten years he was getting older, so I thought I'll get a puppy to kind of rejuvenate him and give him somebody to hang out with when I'm at work. And that worked out well. But about three months later, my neighbor dogs got into my yard and killed him. So then I just had Kepo. It was a good thing I had him because he filled that void for my other dog, and going through that allowed us to bond and get closer really quickly.
OKT: How did you get involved with The Pack?
Somebody from The Pack casting contacted our fire department. I think they had a family member who used to work here and asked if we had any guys working here that had a good bond with their dog and would be a good candidate. They asked me and another guy, so I filled out the paperwork, started talking to them, and just went through the process.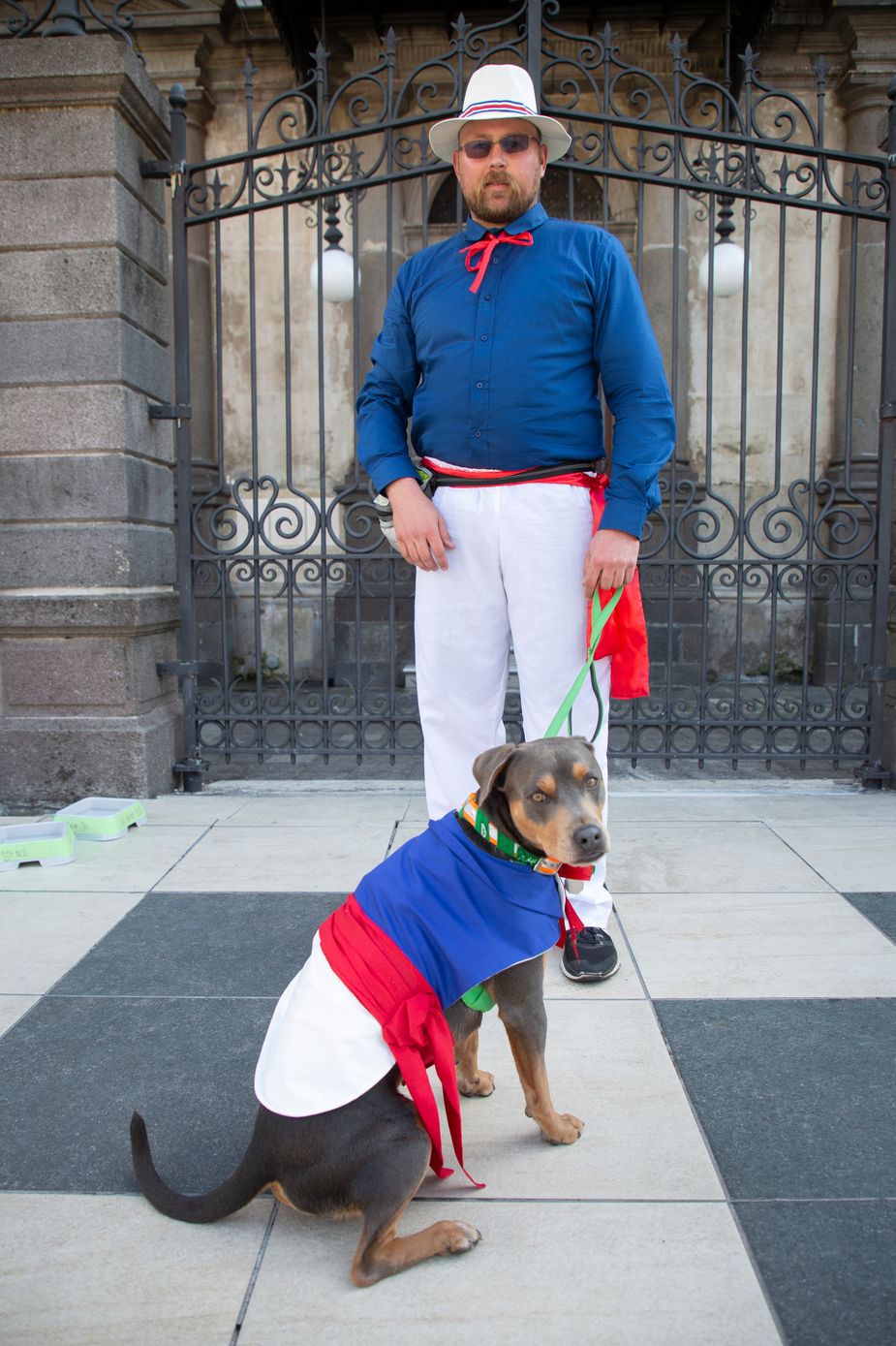 Chisum and Kepo keeping it very fashionable on "The Pack." Photo courtesy Amazon.
OKT: Though Kepo already was an expert tracker—he's UBT-II certified through the United Blood Trackers—what did he have to learn to prepare for the show?
He had to learn how to bow, shake, high-five, crawl, jump over stuff, go under stuff, go through stuff. There was a lot of scent work, which naturally he's good at. That's what he does. It's a different scent, which wasn't hard to train him on because he's got a nose for it. We had to train them to ride in a vehicle the proper way, fly in an airplane, wear booties, wear goggles, wear harnesses and life jackets, push buttons, put their paws up on stuff, sit, stay, and then come to you when you call them—just things like that.
OKT: What was the most difficult part of the show for you?
Being away from my family and having no or limited contact with them was tough. I love home. I love being in Oklahoma and being in the country.
OKT: Were there any challenges that you and Kepo really enjoyed?
I like doing the scent work, obviously. That's what we do. But really just watching how much Kepo enjoyed it. When we went to Costa Rica, we got to go white water rafting. He's been on a boat with people, but we've never been whitewater rafting. And getting to be with him 24/7 was a huge thing. Then getting to experience the things we got to experience together. I mean, there's there are only twelve people who've done this. If there's more seasons, there'll be more, but there's only twelve of us who've done this and it's once in a lifetime type stuff.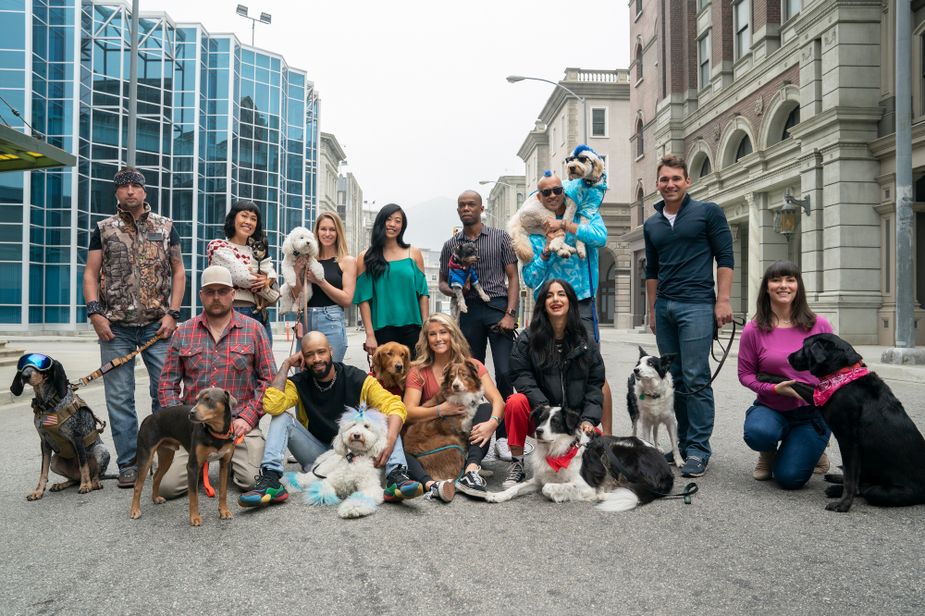 The contestants on the first season of Amazon's "The Pack." Photo courtesy Amazon.
OKT: There are dozens of reality shows on TV to choose from. What do you think makes The Pack truly special?
One, there are dogs involved, and almost everybody likes dogs. It's a very uplifting show. There's not the drama and the backstabbing that you get with your typical reality shows. It's very family friendly: Kids can watch it. I think kids may be some of the ones who enjoy it the most. It's not your typical reality show where there's backstabbing and you're making pacts with each other. Everybody on the show wants to see everybody succeed. So I think that's a lot of what makes it unique, just the comradery and everybody wanting to see everybody do well.
All ten episodes of The Pack now are streaming on Amazon Prime. Visit facebook.com/kepojohnson so learn more about Kepo and his tracking services.