deadCenter Film Festival Preview
7 minutes
Published June 2021
By Nathan Gunter | 7 min read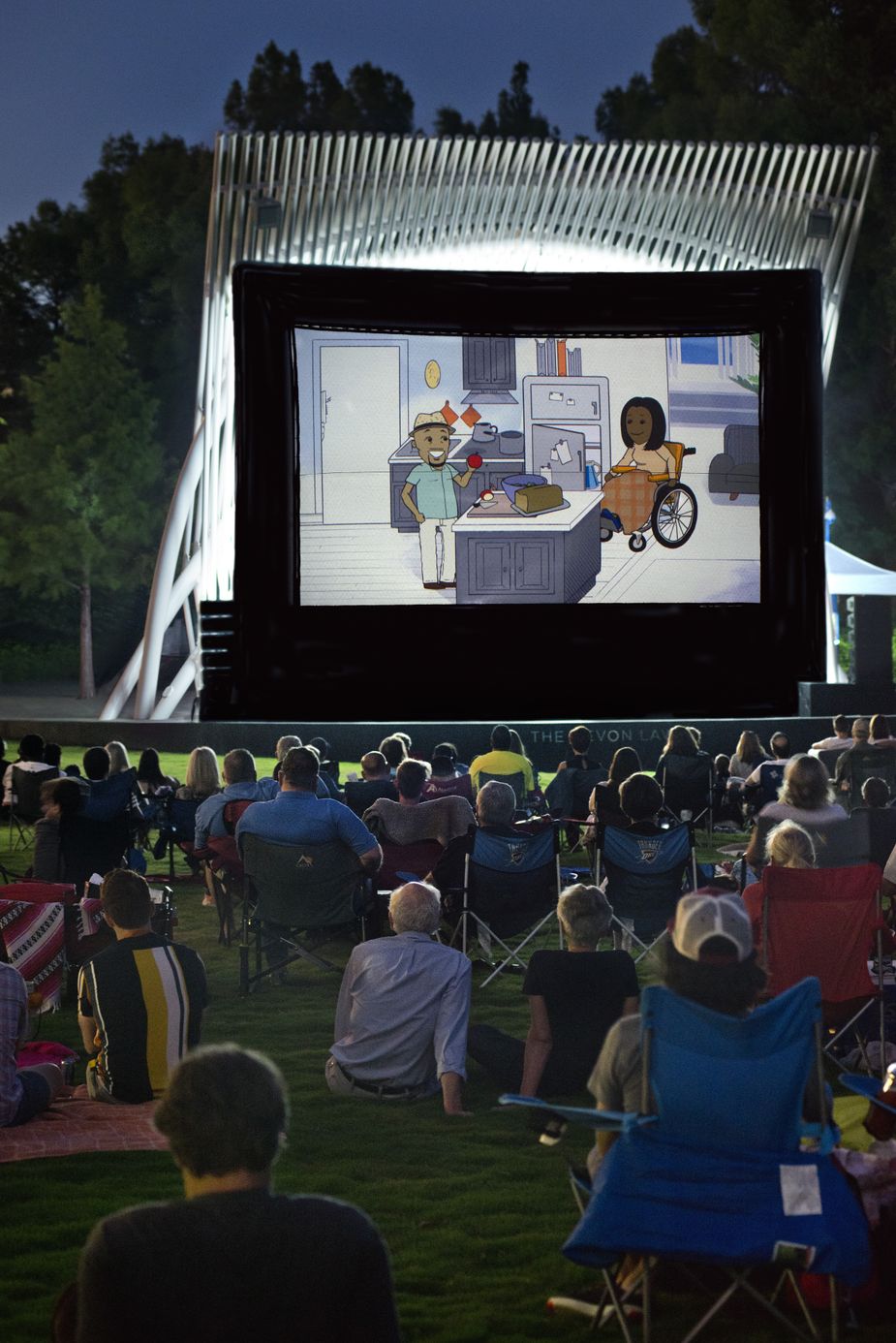 Oklahoma City's deadCenter Film Festival returns with both in-person and virtual options. Photo by John Jernigan
This past weekend, I got to go to the Women's College World Series at the USA Softball Hall of Fame Complex in northeast Oklahoma City. It was the first time I'd been at a crowded event in my hometown in more than a year, and wandering among happy people ready to cheer on their teams left me electrified. So it is with great excitement I'm looking forward to another of my favorite yearly events, the deadCenter Film Festival. Though many of this year's happenings still are online, festival organizers have put together an exciting slate of films and some very cool events. Check out the full schedule at deadCenter's website, and don't forget to get your pass while you're there. But the film I'm most excited to see, Summer of Soul (. . . Or, When the Revolution Could Not Be Televised), will show at a free outdoor screening on Saturday, June 12. Here are some of the films I'm most excited about:
How It Ends
How It Ends is the first film I've heard of that was inspired entirely by the COVID-19 pandemic, and it tells the stories of a group of people who are facing the literal end of the world. As Writer and star Zoe Lister-Jones, who created the film with her husband and creative partner Daryl Wein, told Vanity Fair, "We started conceiving of the film pretty early on in quarantine. We were grappling with the emotional roller coaster of this unprecedented moment—facing all of the uncertainty and our fears. I think both Daryl's and my nature is to try to answer our most existential questions through our work."
I've been wondering how the pandemic will translate into popular culture, and How It Ends may be one of the first answers to that question. Between Lister-Jones' writing and Olivia Wilde's always screen-friendly presence—not to mention a ton of positive buzz coming out of the Sundance Film Festival—I'm excited to see this one. It shows at 8 p.m. Thursday, June 10 on the deadCenter digital platform and at the opening night sponsor party at the Winchester Drive-In Theater in south Oklahoma City.
Skating Polly: Ugly Pop
One of my favorite Oklahoma music stories of the past decade or so has been that of Skating Polly. Stepsisters Peyton Bighorse and Kelli Mayo founded this pop-punk band when they were fourteen and nine years old, respectively, and have gone on to do some truly amazing things (like my favorite of their songs, "Louder in Outer Space," above), and have collaborated with members of the Flaming Lips, Veruca Salt, and the Starlight Mints. I love good rock documentary, so I know I'm going to love this look into the band's early tastes of success and their struggle to stay true to themselves and their musical vision. The film is showing at 8 p.m. Friday, June 11 through the deadCenter virtual platform.
Sakthi Vibrations
One of the main reasons I look forward to deadCenter every year is because I know I'm going to find a bunch of documentaries that amplify voices that may not be heard otherwise. This year, the documentary I'm probably looking most forward to is Sakthi Vibrations. This film tells the story of a group of progressive Catholic nuns in India who elevate the lives of outcast Dalit women through drumming and dance. These women, considered untouchable in India's caste system, weave rhythms that—even in the short trailer above—have me riveted. I can't wait to see more. The film is showing at 5:30 p.m. Saturday, June 12, at the Oklahoma City Museum of Art, and through the deadCenter virtual platform.
Summer of Soul (. . . Or, When the Revolution Could Not Be Televised)
Of all the films at this year's deadCenter festival, this one may be the one I'm most excited about—not least because it's that beautiful staple of deadCenter, the outdoor screening. And not just any outdoor screening: This screening is free and open to the public and happening in east Oklahoma City at Booker T. Washington Park. The documentary, directed by Questlove, explores the Harlem Cultural Festival, which lasted for six weeks in the summer of 1969 and featured amazing acts like Stevie Wonder, Gladys Knight and the Pips, Sly and the Family Stone, the 5th Dimension, and more. Though thousands of people attended, the event long was considered a pop-culture footnote, and footage taken during its run sat unviewed for more than fifty years. The movie has a 98 percent rating on Rotten Tomatoes and was a sensation at this year's Sundance Film Festival. So I'm going to take some lawn chairs, some snacks, and as many friends as I can find to see it. Summer of Soul screens at 9 p.m. Saturday, June 12 at Booker T. Washington Park at Northeast Fourth Street and Martin Luther King Jr. Boulevard in Oklahoma City.